Guess what?!
We're kicking off a brand new week of ideas and inspiration and a BRAND NEW partner!
We're so excited that we've teamed up with Nikki Silvis and her talented team of designers all this week!
That means ideas, layouts, cards, and more and yes...chances to win both here on the GlueArts blog and on the Nikki Silvis blog too!
We're kicking off this week with a cute layout from Designer Grace Tolman using the brand new
Exit Here Collection! Designer Linda Albrecht has an amazing assortment of beautiful tags with all sorts of goodies on them! Both Designers chose our Glue Glider PRO+ to help keep everything in place!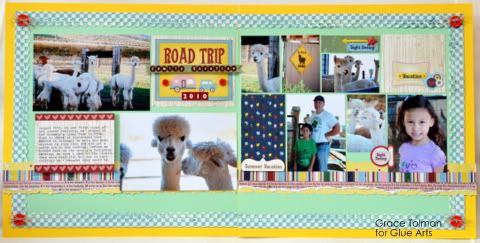 GlueArts Designer: Grace Tolman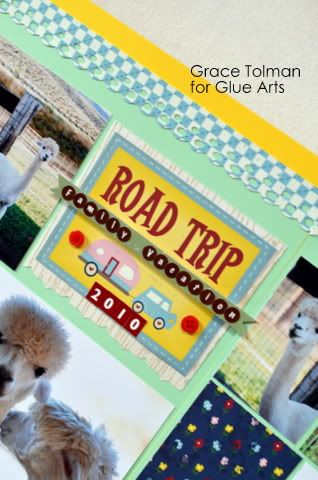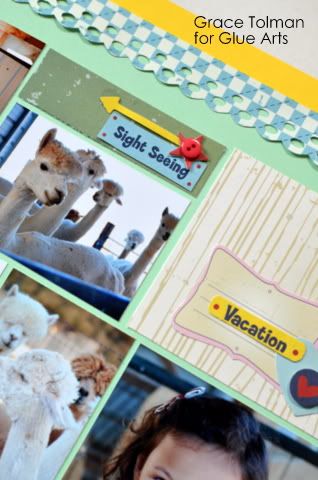 Supplies Used:
Pattern papers, stickers and die cuts- Exit here, Nikki Sivils
Buttons- Favorite Findings
Border punches- Fiskars, Recollections
I used the Exit Here collection to produce this two page layout about a part of a family road trip vacation two years ago. As a scrapbooker, I took almost 300 photos of our two week trek but decided to split them up into a few pages so I don't feel overwhelmed in trying to fill a single scrapbook page with tons and tons of photos. With the help of a themed collection like this from Nikki Sivils and Glue Arts adhesive, making this project was easy as pie.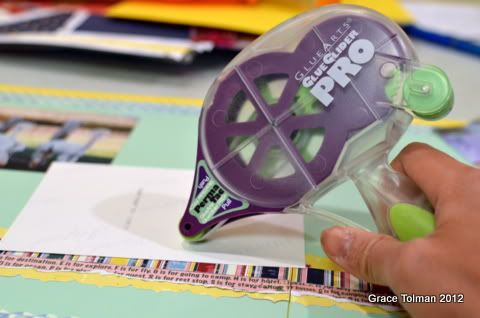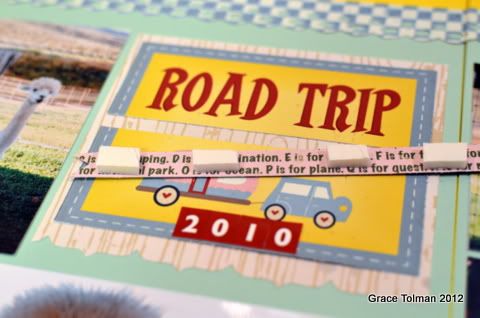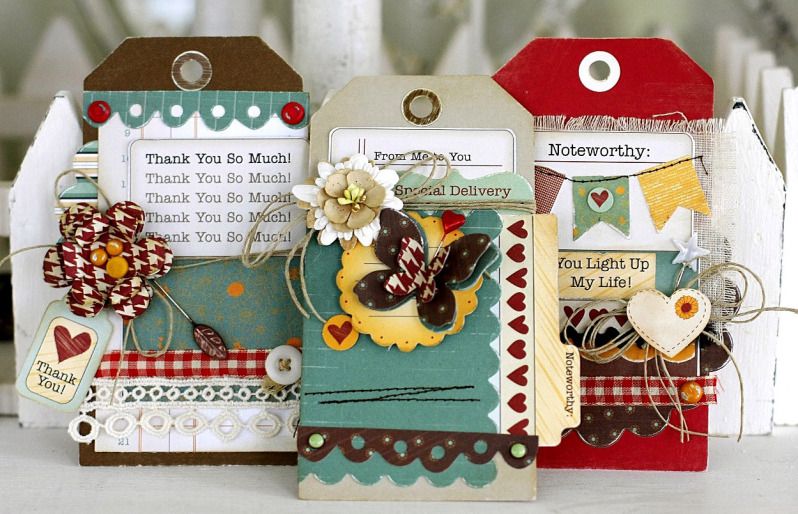 Gift Tags
GlueArts Designer: Linda Albrecht
Supplies:
Glue Arts Glue Glider Pro+ with Perma Tac Adhesive
Glue Arts Raisen's & U-Cut-It Foam
Glue Arts Hot Melt Glue Gun with sticks
Nikki Sivils "Messages" Collection Kit
Buttons and brads- BasicGrey
Trinket Pins- Maya Road
Dies- AccuCut & Ranger
Flowers- Prima
Jute twine and miscellaneous trims & fabric
Instructions:
1. Cut sentiments from patterned paper then use other patterned papers for die cutting shapes for
3 large tags.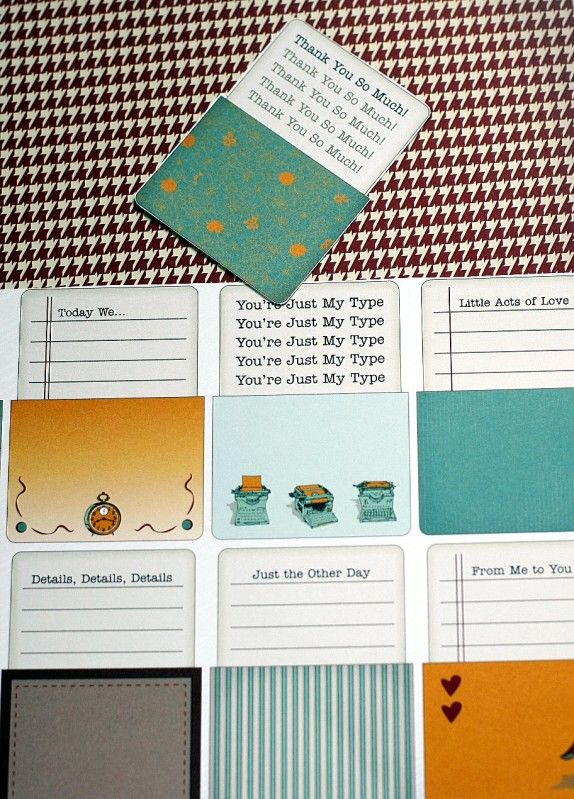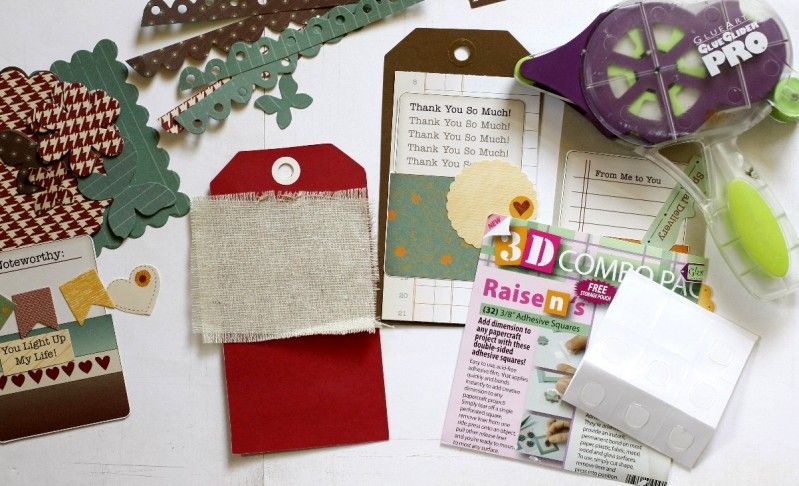 2. Layer papers and die cuts onto red tag with Perma Tac Adhesive, machine sew along tops of paper flag die cuts and add a Raisen dimensional adhesive square to the backside of heart die cut from collection kit.
3. Cut 3 pieces of jute twine and tie all into a bow. Apply a Raisen dimensional adhesive square to the tag and place the jute bow on top of it.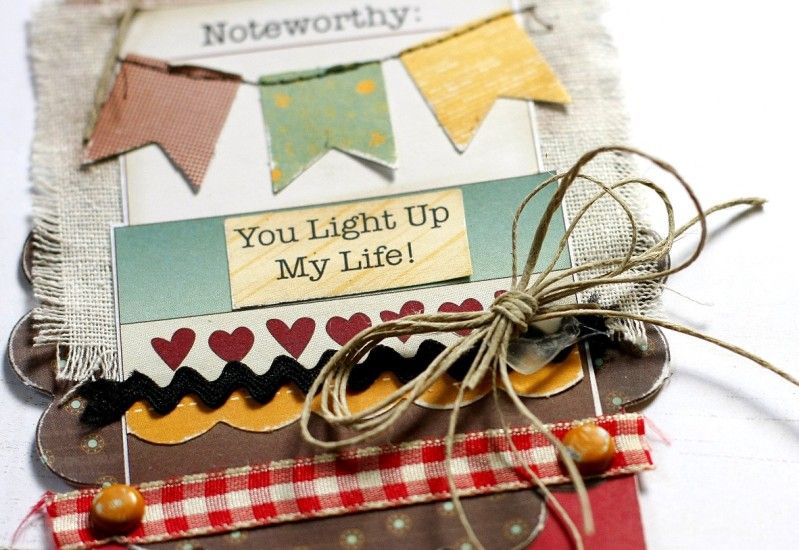 4. Add the heart with Raisen onto the top of the jute bow and add a star trinket pin.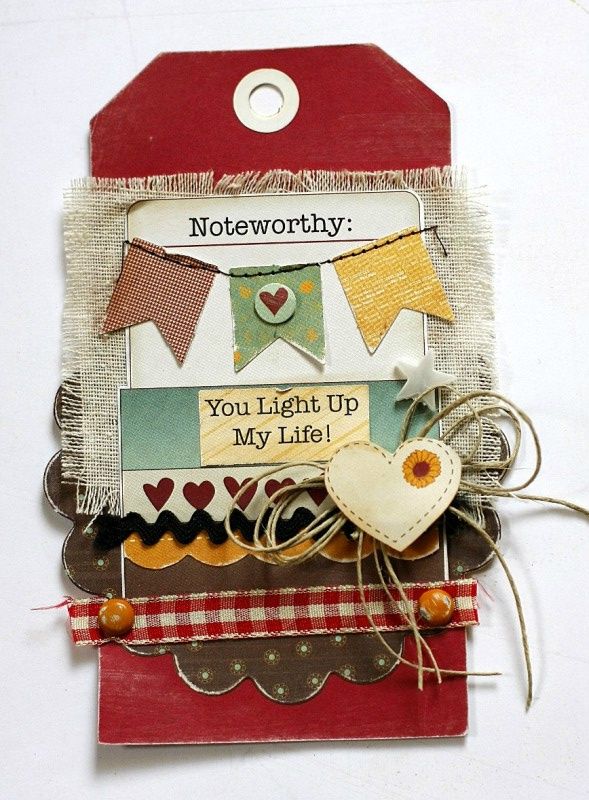 5. Layer largest butterfly diecuts together with a Raisen.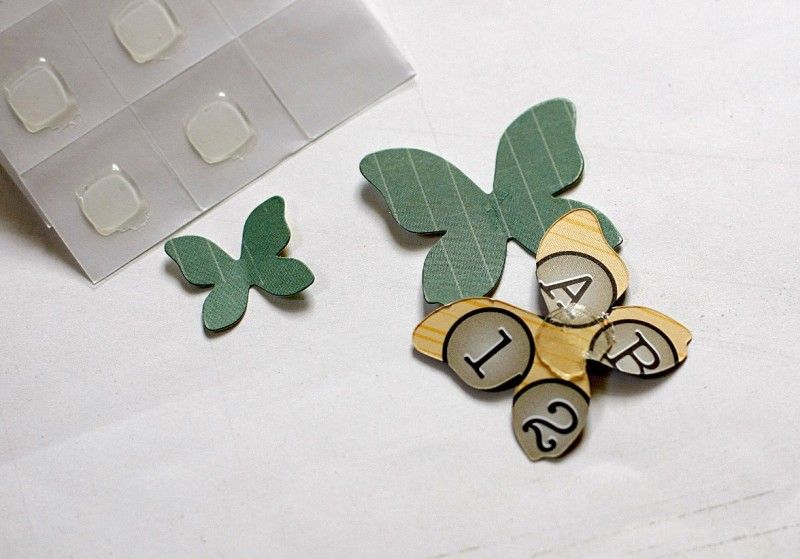 6. Apply papers and die cuts onto the tan colored tag. Wrap jute twine around the tag a couple of times then tie into a bow on left side. Apply u-Cut- It Foam to a die cut label from the kit and place below the jute bow.
7. Adhere paper flowers to the not on the jute bow. Adhere layered butterfly to label and insert red heart trinket pin for antennae.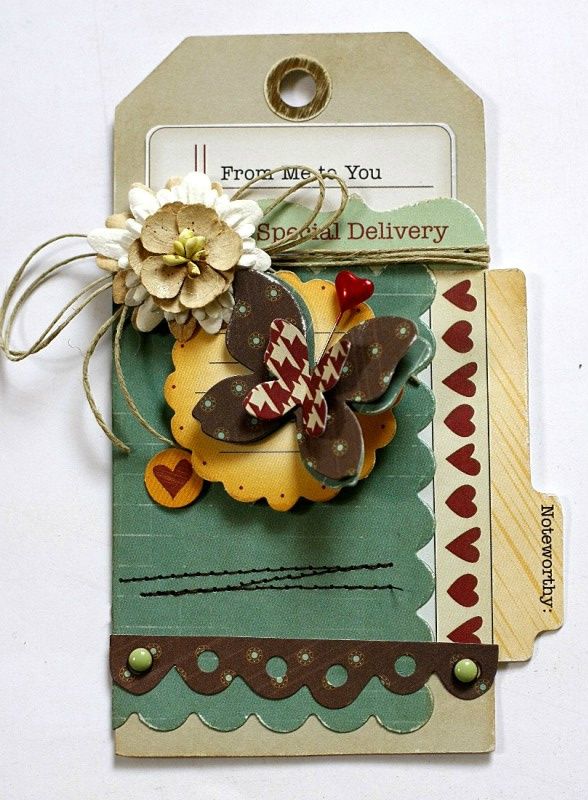 8. Adhere papers and die cuts to brown tag then wrap jute twine around tag and tie ends in a bow. Make a flower from patterned paper and adhere layers together with Perma Tac Adhesive then apply 3 brads to the center.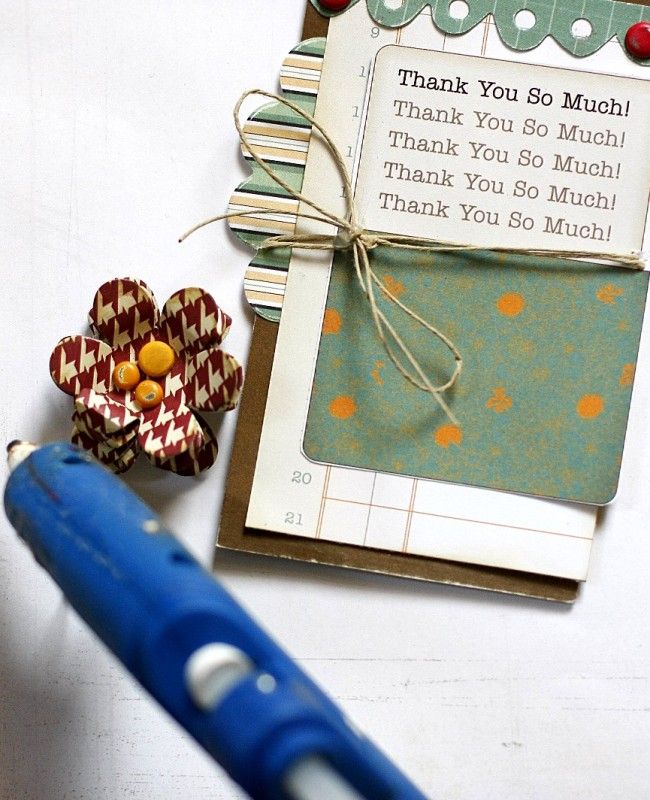 9. Adhere paper flower to tag with hot glue and add desired trims near bottom of tag and add a button to trim end and a trinket pin behind flower.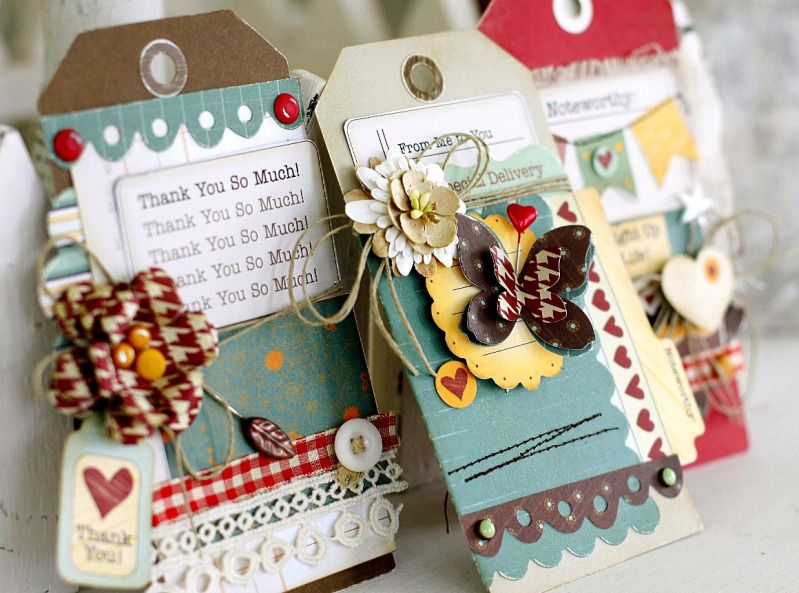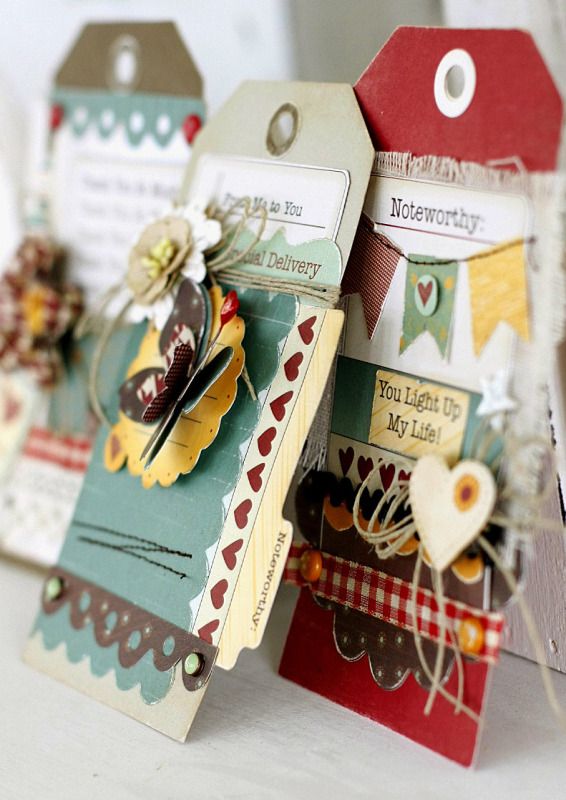 Be sure to stick around all week for chances to win!!
And speaking of winners...we have not one but two winners to share with you today!
Our first winner of our Raisen's is:
Scrapycandy said...
I am making a shadow box full of items from our beach trip. the Raisen's would be perfect! Thanks.
Our second winner of our 8,000th fan giveaway is:
Suba said...
Hi!
Part of FB's Fan Fun.
Love the way you've used the Raisens. Can think of a bunch of uses.
Thanks for the chance to win!
Be sure to stop by the
Nikki Silvis Blog
for more ideas and ways to win all week long!!
Winners please email me at Gluegirl@gluearts.com with your information.