Raise the roof!
No raise the embellishments!
Whatever you're getting ready to raise...flowers, diecuts, stickers...GlueArts has the product for you!
GlueArts Raisen's
come 64 to a package and trust us...you'll be wishing, wanting for many more!
They're a clear, dimensional adhesive squares...perfect for lifting all those buttons, metal charms, die cut pieces...and much more! They are also a Designer favorite around GlueArts and we know for a fact....Ania loves them!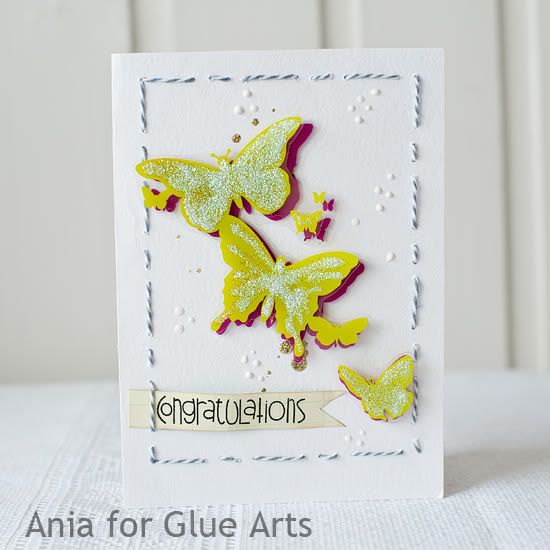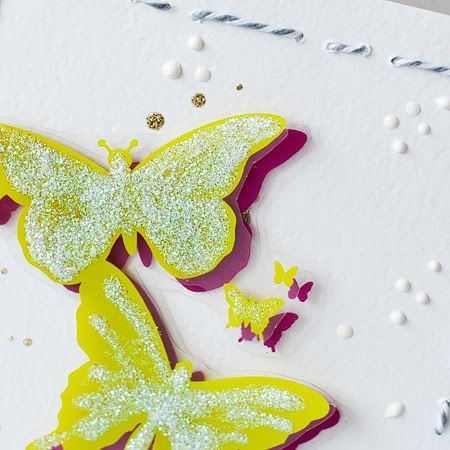 Congratulations Card
GlueArts Designer:
Ania Lexander
I love using Raisen's to add some shadow and dimension to my projects. Just have a look!
I've used the same kind of transparency, just in two different colors. You could do this with two different colored motifs, like a stamped motif too.
Other: Hambly screenprints transparency, Ranger's crystal stickles and white enamel accent, glittermix (gold glitter + liquid adhesive), bakers twine (mine's from the twinery), clear stamp (paper smooches), cardstock, bazzil sewing template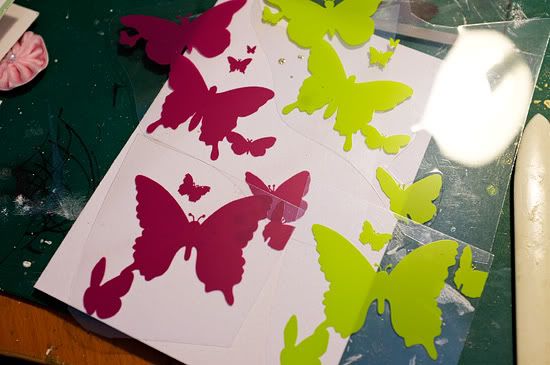 Grab two sheets of the same motif, but in different colors. Fussy cut around the ones you're using.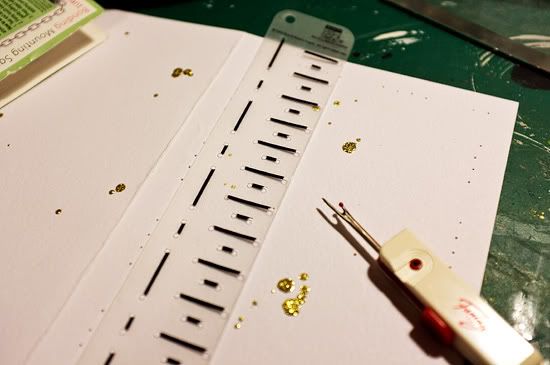 '
Prepare your card, I had a leftover white cardstock I hadn't used yet w/gold glitterspots on. I just added stitches to it to frame the card.
When applying the motifs, first add Raisen's to the upper motif, then adhere it slightly skewed to the shadow one. This way you'll get a real shadow effect to the motif. Then - adhere the motif to the card and apply random dots around w/the white enamel accent. Apply glitter stickles on top of the pattern to add sparkle and to conceal the Raisen's since the color of the top transparency was a bit too bright.
Admire your sparkly, pretty card!!
Leave us a comment today and let us know how you would use our GlueArts Raisen's for your next project! We'll enter you to win two pack of our Raisen's along with a pack of our U Cut It Foam! Both products are perfect for adding just a bit of dimension for your crafts and more! We'll pick one random winner next Monday!
Can't wait...no need! You can shop online right from the convenience of your home, Ipad, Iphone, Android phone! GlueArts offers safe shopping and best...

FREE SHIPPING all month!
Be sure to stop by tomorrow to see the beautiful project Designer Audrey Pettit has for you!