This weekend is time to spring forward and that means it's also time for spring to emerge. Flowers, trees budding, Easter just around the corner!
This month is
National Craft Month
and we're celebrating by kicking off with kids crafts. GlueArts Adhesives are not only perfect for crafting but perfect for kids too! They're kid and teen friendly!
Designer Patti Milazzo
has the cutest project for you today to celebrate spring and sweet spring chicks! It's the perfect idea for Sunday school crafts, preschool, home school and much more.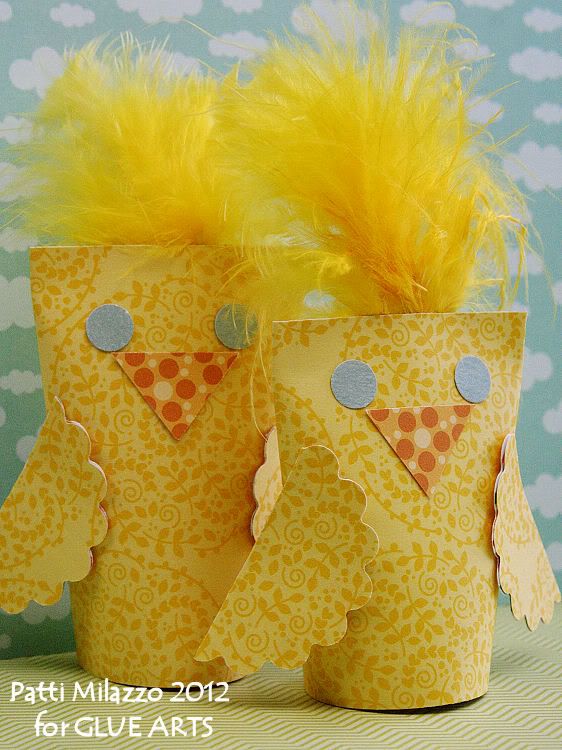 GlueArts Designer: Patti Milazzo
1/4 Perma Tac Cartridge Refill - Pro
Other: Bella Blvd pattern paper (Spring Flings & Easter Things)
Instructions:
First, cut a rectangle for the body, punch out 2 circles for the wings and 1 small triangle for the beak. I cut this rectangle to 3 ½" high by 5 ½" wide to create the tube. Scalloped circles make cute wings and the triangle beak is trimmed from a larger triangle punch.
Use adhesive to line the top backside of the rectangle as well as the front right side. I used Ribbon Adhesive which allowed me to leave the backing on for little ones to easily peel it away later. But any of Glue Arts Adhesives will work fine, including the Glue Glider cartridges or Adhesive Squares.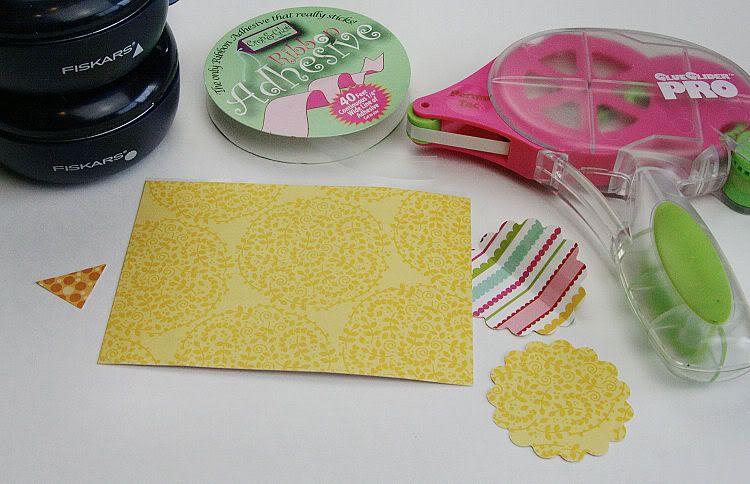 Fold the circle wings in half, matching sides if you're using a scalloped edge. Then apply Perma Tac Adhesive with the Glue Glider to the inside and press closed.
Next, remove any adhesive backing from the rectangle and roll it into a tube shape and press to secure. Before sealing the top, add a few feathers. You can secure these a bit more with a few added Adhesive Squares, if needed. Then press the top closed.
Use the Mini Adhesive Squares to attach the wings, beak and small circle punch eyes to complete these
So tell us....are you pinning on Pinterest?! Pinterest + GlueArts + National Craft Month = a fun way for you to win GlueArts products!
We'd like for you our fans to "Pin" our products on your Pinterest boards and share with your followers which of our GlueArts Adhesives and products are your favorites. Simply visit our website, select your product(s) and then click "Pin It" to post it to your personal pin boards.
Then post a comment here with a link to your pin boards! Don't have a Pinterest account..no problem. Simply post a comment and we'll count that too! You can also tell us your favorite GlueArts product!
We'll select one lucky winner next Monday to win their pins! (up to $20 retail value!) So get busy pinning your favorite Pro+ Cartridges, Adhesive Squares and more!!