GlueArts is kicking off
National Craft Month
by sharing projects with you that are not only perfect for you to make but also perfect for your children, grandchildren, students...Sunday school...you name it!
Today we have a fun craft that is perfectly timed with spring and Easter right around the corner. Plus even think beyond to a sweet Mother's Day gift idea!
GlueArts Adhesive Squares
are Kid Friendly, easy to work with and best...don't make a mess! (take a tip from us...!!!)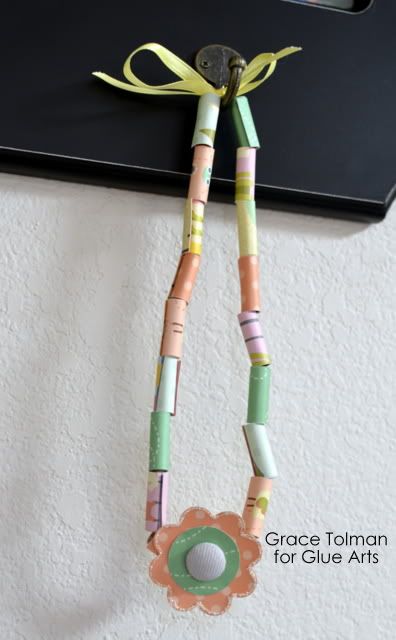 GlueArts Designer: Grace Tolman
Kid crafts are one of my favorite things to create. They lean on the "easy" side (you want the little ones to actually replicate what you do) and anytime I get to share my love for papercrafting with my kids is always a plus. This paper version of a bead necklace is no exception. Read on to see how with just a few supplies, you can make a unique homemade jewelry with and for your favorite little fashionista!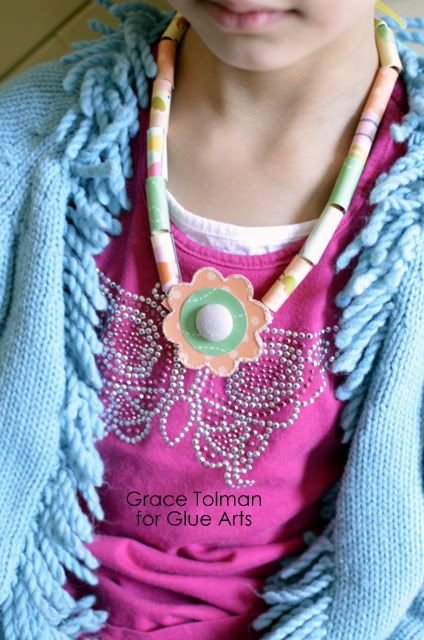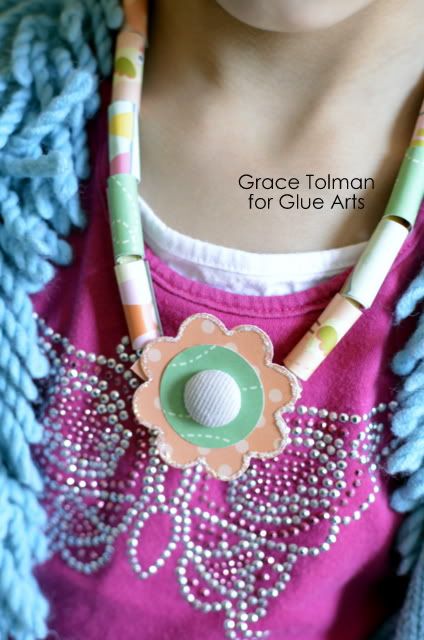 Supplies Used:
Pattern papers- Summer Breeze, My Little Shoebox
Flower and circle punch- Creative Memories
Glitter glue- Diamond, Stickles, Ranger Industries
Instructions: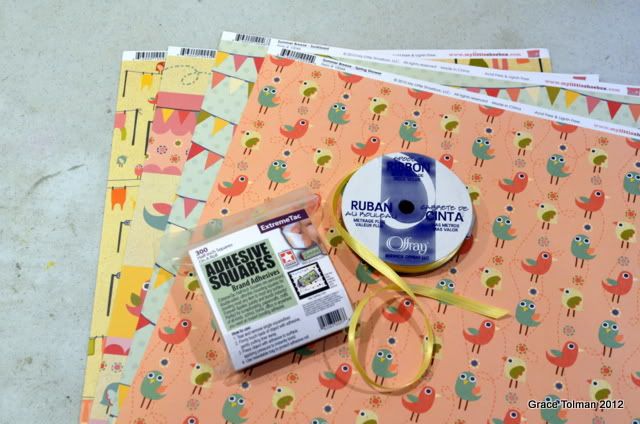 1. Gather your supplies. To get the most out of your papers, pick double sided ones so you can have to different designs to use from just one paper.
2. Cut your papers into 1 x 3" strips. I cut three of each design.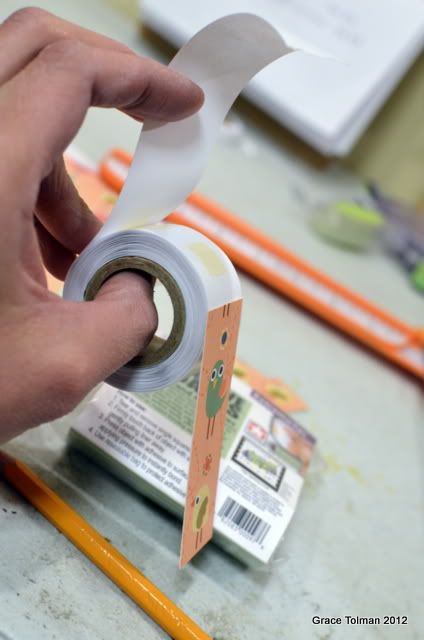 3. Add adhesive to one edge of the strip.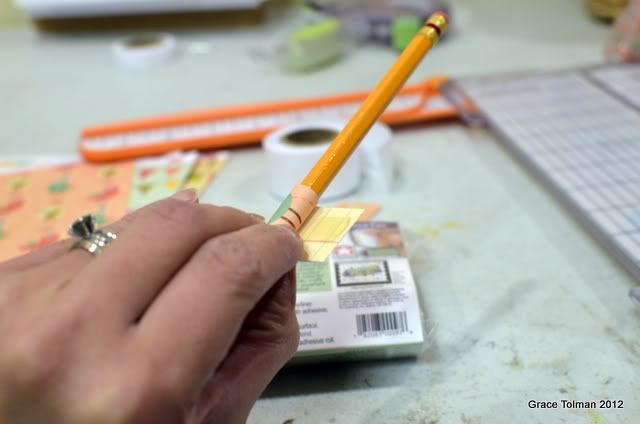 4. With a pencil or any round stick, roll your paper. Close the rolled paper with the extreme square adhesive side.
5. Measure your ribbon to the length you want and start threading your paper beads through it.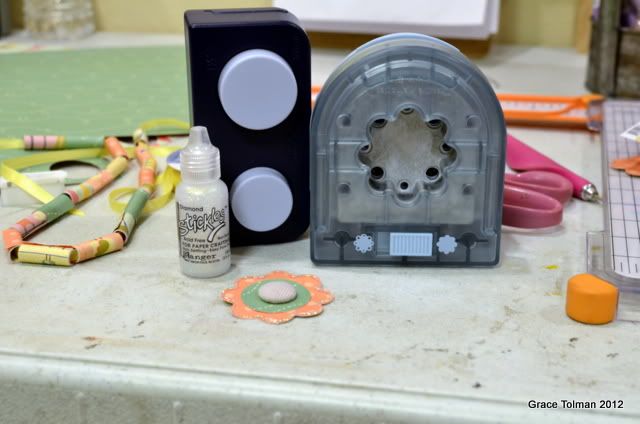 6. Add a "pendant" to your necklace by punching out more paper with a flower and a circle punch. Adhere the punched shaped together and then add a brad in the center. For some "bling" to your necklace, add glitter glue to the edge of the flower punch. Let it dry completely before adhering on the center of your necklace using more extreme adhesive squares.
Pinterest + GlueArts + National Craft Month = a fun way for you to win GlueArts products!
We'd like for you our fans to "Pin" our products on your Pinterest boards and share with your followers which of our GlueArts Adhesives and products are your favorites. Simply visit our website, select your product(s) and then click "Pin It" to post it to your personal pin boards.
Then post a comment here with a link to your pin boards! Don't have a Pinterest account..no problem. Simply post a comment and we'll count that too! You can also tell us your favorite GlueArts product!
We'll select one lucky winner next Monday to win their pins! (up to $20 retail value!) So get busy pinning your favorite Pro+ Cartridges, Adhesive Squares and more!!