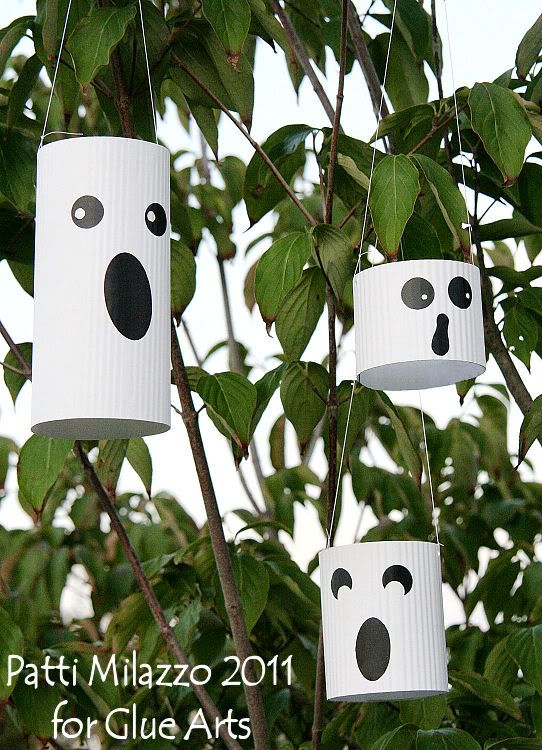 Time to start decorating for
Halloween!
Here's a quick and easy craft that kids can help make too!
And we have the perfect, personalized gift for a special birthday or celebration!
With
GlueArts
Accent It All...you truly
CAN
Accent It All!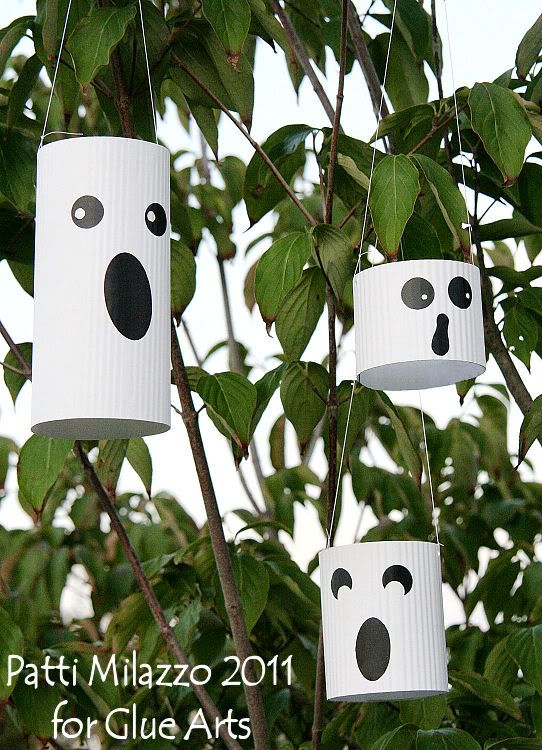 Not So Spooky Ghost Windsocks
GlueArts Designer: Patti Milazzo


Supplies:
Glue Arts:
Accent It All – White Out
Accent It All – Black Out

Other:
crimping tool; various circle and oval punches; scissors (Fiskars Americas)

Instructions:
1. Cut several 12" strips of various heights – 6", 4" and 2" from White Out Accent It All. Run each piece through a crimping tool for texture.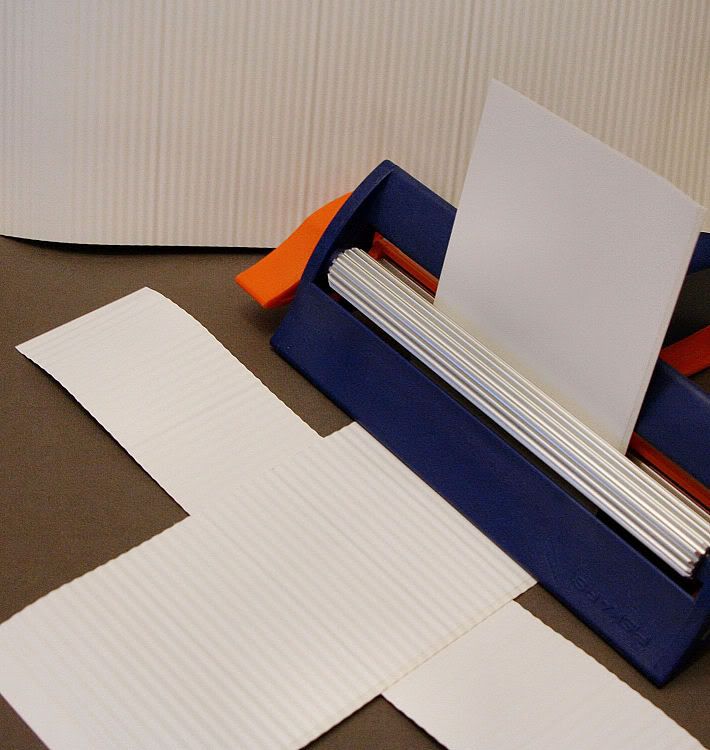 2. Punch and cut shapes for eyes and mouths from Black Out Accent It All – be creative with the faces.
3. Lift 2" of paper backing from one side and cut off using scissors. Then create a tube shape and use the vinyl end with the exposed adhesive side to secure the tube shape.
4. Punch 2 holes on either side of the top of each ghost and tie 12" lengths of string or clear elastic. Hang from trees and enjoy!
GlueArts Designer: Julia Sandvoss
Supplies:
GlueArts Accent It All
Cricut Machine
Kraft Gift Bag
Designer Note:
I was searching for a unique gift for a friend and her hubby's 40th party. This was a fun and easy gift to make that no one else came with!
1. Select glasses and chose a font that is readable and fits well on the glass. Apply the Accent It All carefully working from the middle letter out. I chose a his and hers monogram incorporating both of their initials and last name.
2. I cut a second set of letters from the Accent It All and applied those to the gift bag. I then cut a large design out and used the design to decorate the back of the glass and bag for a fun matched set!
How fun are those projects? And best of all...they are completely doable! That's right!
You can sit right down and make them! And to help that happen..we're giving away a set of our
GlueArts Accent It All vinyl!
Simply post a comment and we'll enter you to win an assortment of our Accent It All vinyl! 11 fun colors plus we'll tuck in one extra piece of black which is perfect for this time of the year! We'll pick one random winner next Monday!
See you back here tomorrow with more creative ideas using
GlueArts Accent It All!