Happy
Such a simply word that means so much!
Be Happy!
Don't worry be happy!
Right now you have the Bobby McFerrin song in your head don't you? And you know that's not a bad thing. There's something to be said about a happy attitude and how it affects your day!
"We tend to forget that happiness doesn't come as a result of getting something we don't have, but rather of recognizing and appreciating what we do have."
~Frederick Keonig
We're happy because we recognize what amazing fans and designers we have here at GlueArts! Just look at what

Designers Ania Lexander

and

Lisa Day

have made for you today!!
So Happy
GlueArts Designer: Ania Lexander
GA Supplies:
Glue Glider Pro: Perma Tac
Extreme Adhesive squares
Ribbon Adhesive
U Cut It Foam
Raisens

Other:
Pebbles Happy go Lucky collection
Bakers twine
Corner rounder
Gather and prepare your page: Cut the pieces and make them ready for adhering.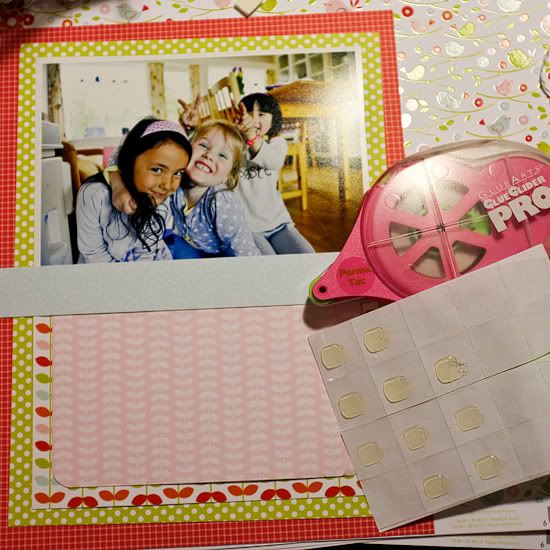 I decided to use the cute paper flowers as my main embellishment for this layout, placing them on a wide paper ribbon.
Flip the ribbon and adhere U Cut It Foam on it for more dimension.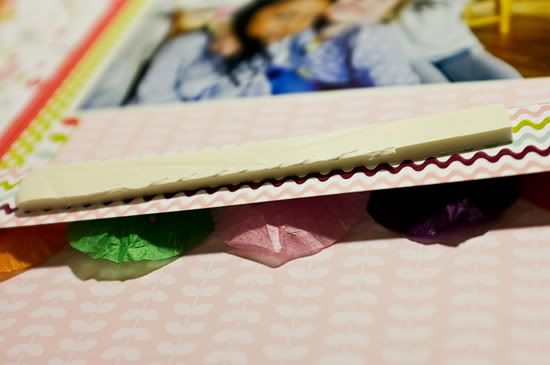 Thread the button and use extreme adhesive squares to secure the button to the layout.
As for the glitter flower brads, for my purpose I preferred to glue them to the layout instead of making holes for the brad. Hence I needed to cut out the brad-part of them. It was easily done. Then I used Raisen's to adhere these to the layout.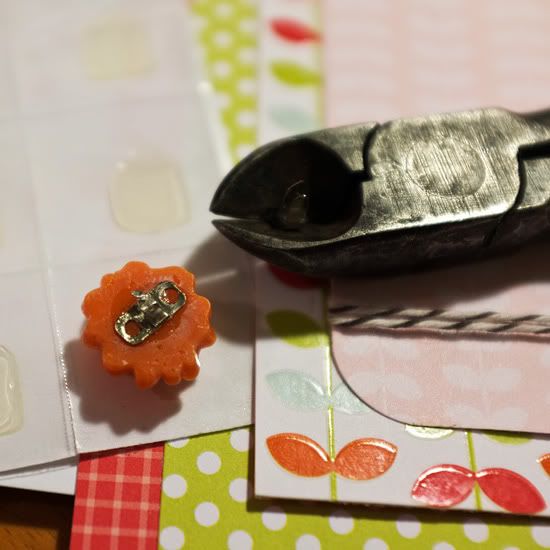 For my journaling strips I prefer to use the GlueArts Ribbon Adhesive. Works like a charm!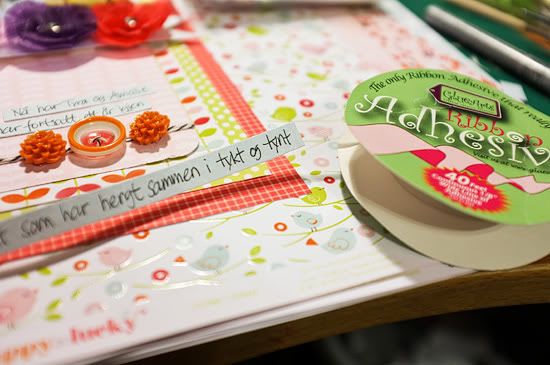 GlueArts Designer: Lisa Day
T
his album is based on a class that Stacy Julian is teaching this September. She asked me to create my version of this with products I love and gave me permission to use it as a design team project so I'm happy to be able to share it with you all today!

Supplies:
Glue Arts PermaTac Adhesive and Applicator
Glue Arts Micro Extreme Adhesive Squares
Glue Arts Glue Gun and Sticks
Glue Arts Vellum Adhesive
Glue Arts U-Cut It Foam
Maya Roads Lunch Tin Mini Album
Pebbles Happy Go Lucky Collection
Lily Bee Designs ABC Stickers

Step 1 - Cut a picture and a piece of paper to 4.25 x 3.75 and adhere the picture to the front of the mini album with PermaTac and the paper to the back.
Step 2 - Use a small circle punch (I used an old school paper punch) and punch out a lot of small random circles. Run some strips of Perma Tac around the outside edge of your mini album and spine, be sure to cover the bare part of the album and overlap the picture/paper. Randomly layer the circles over the adhesive.
Step 3 - Use the Micro Adhesive Squares to add adhesive to the back of the circles to fill in any gaps.
Step 4 - Cut the prongs off the back of the flower brad and hot glue it to the cover of your mini album.
Step 5 - Create your title page.
Step 6 - Print off a variety of pictures and adhere them to the inside right pages of your mini album using PermaTac adhesive.
Step 7 - Adhere papers to the inside left pages of your mini album with PermaTac and add your journaling, embellishments and title. Add stickers to your pictures.
Step 8 - To decorate the tin - add the mini circles the same way you did to the mini album. Add a 3D sticker. Adhere the flag to the mini album using U-Cut it Foam. Add your title. Tie on some ribbon to the handle.
Step 9 - Print out and trim your picture to the size of the clear opening in the tin. Add some Vellum Adhesive to the top and bottom of your picture and adhere it to the inside of the tin.
The Vellum Adhesive gives a perfectly clear bond to your picture.
We'd love to be able to help you feel a bit....Happy Go Lucky too!
Pebbles has generously given us a wonderful collection of products to give away to YOU!! This collection is filled with papers, stickers, flowers, brads, embellishments, ribbons and more!
And to help you create all those projects we know you'll be itching to make this week, we're going to include a Glue Glider Pro along with our Ribbon Adhesive and our Mini Adhesive Squares. You're just going to love our Ribbon Adhesive! It's a Glue Girl favorite!!
Simply post us a comment this week and we'll select one random winner next Monday who will definitely be one Happy Go Lucky fan! Here's a peek of what's coming up this week from Designer Andre Budjack...
We also invite you to stop by the Pebbles blog for more ideas and projects using Pebbles products! To shop for the products you've seen used today visit their online store! And you can always visit the GlueArts online store to find all the adhesives and more that our Designer used today and each day here on the blog!