This is it!
It's our
final day
to share our
P

aper

S

mooches
and
GlueArts
projects with you!
And believe us...it's one amazing of a finale! (if we may say so myself!)
First though...a sincere thank you to Kim Hughes and her team at Paper Smooches! If you have not had time this week to visit the
Paper Smooches blog,
we highly recommend you do! Thank you to Kim for her sponsoring ship of our GlueArts Glue Girls team!
And speaking of Glue Girls...wait till you see what
Designer Lisa Day
and
Grace Tolman
have for you today!
Grace hand stamped and made her own gift bag! Love this idea...and you could take it one step further and make a matching card or tag too! What about a hand stamped paper bow!
Lisa has two of the most beautiful gift tags truly we have seen! Love the soft colors, layered elements and the sweet, hand-stamped sentiments!
GlueArts Designer: Lisa Day
Supplies:
Glue Arts U-Cut It Foam
Glue Arts Raisen's
Glue Arts Glue Glider Pro - Extreme Tac Adhesive
Paper Smooches Stamps
Pins - Maya Roads and Jillibean Soup
Paper - The Girls Paperie and Cosmo Cricket
Butterfly Tags - Chatterbox
Tag

Step 1 - Cut a 1" strip paper and adhere to the bottom of your tag using Extreme Tac Adhesive




Step 2 - Cut out a piece of background paper and adhere it crooked on your tag overlapping the paper on the bottom, using Extreme Tac adhesive.




Step 3 - Cut a 1/2" strip of paper, pleat it and then adhere with Extreme Tac it bottom of your card overlapping the cut out paper and the bottom piece of paper.




Step 4 - Add some U-Cut it foam to the back of a butterfly tag and then adhere it to the middle of your background.




Step 5 - Stick a pin into the U-Cut It foam ad the top.




Step 6 - Stamp your sentiment. Cut it out like a banner. Add a strip of Extreme Tac adhesive and then space out some raisens to give it a wavy look.




Step 7 - Adhere towards the bottom of the butterfly tag.


GlueArts Designer: Grace Tolman
Supplies:
Glue Arts Glue Glider Pro - Perma Tac
Glue Arts U Cut it Foam
Glue Arts Ribbon Adhesive
Glue Arts Extreme Squares
Pattern papers- (blue dot) Making Memories; (others) Pink Paislee
Stamp- Paper Smooches
Flowers- Prima
Bling- Bo Bunny
Ribbon- Source Unknown
Border punch- Fiskars
Bag- Craft Store

Instructions: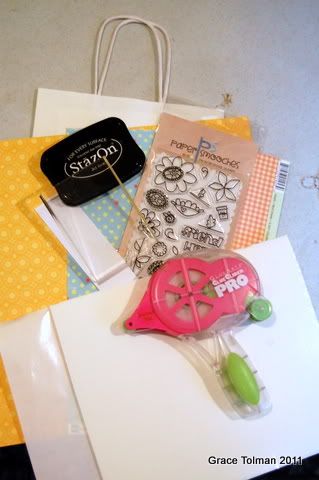 1. Gather your supplies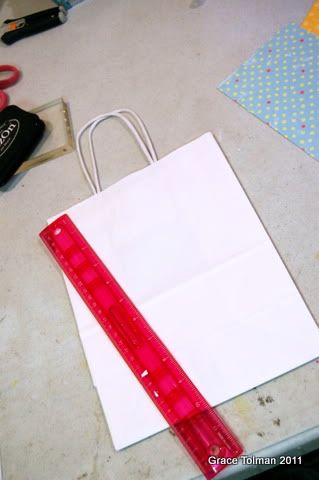 2. Measure your paper bag and cut the pattern papers according to size.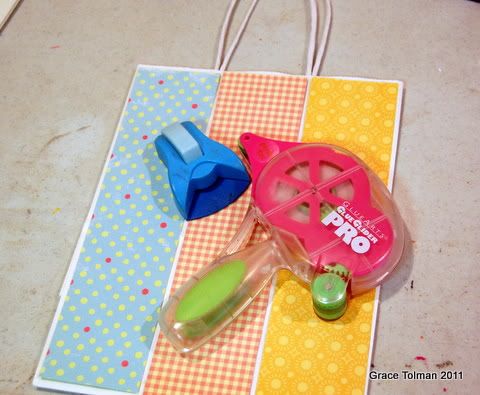 3. Lay the papers on the front of the bag and round the corners on the two edges of the end papers and adhere the papers to the bag with Perma tac.



4. Using the back solid side of the blue dot paper, punch out a leaf border on both edges.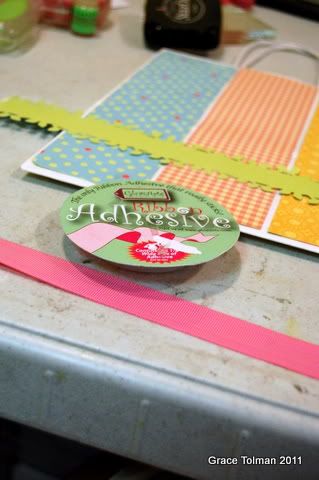 5. Adhere the grosgrain ribbon to the middle of the leaf paper strip using ribbon adhesive.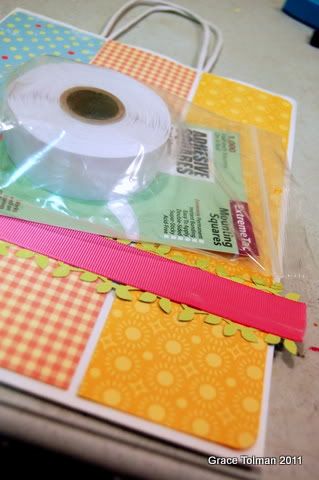 6. Adhere the strip to the bag using extreme squares.



7. Stamp out flowers onto the same pattern papers used to cover the front of the bag. Cut out the images.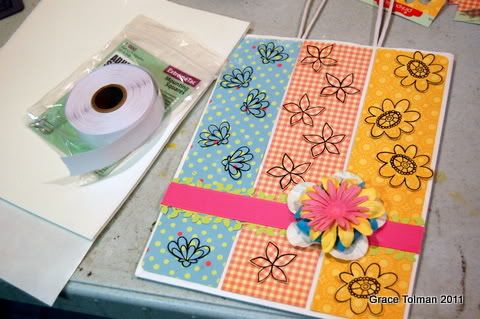 8. Adhere most of the flower cut outs with extreme squares. For the ones left out, using some U Cut it foam adhesive to add them to the bag. This will give your bag dimension.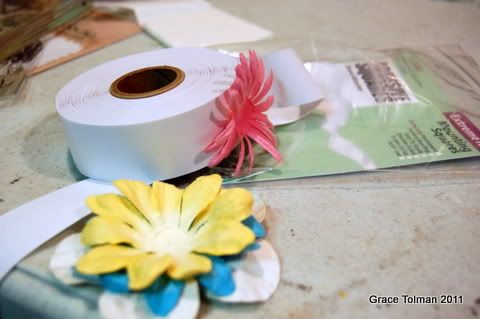 9. Using the extreme square adhesive, connect the layered flowers to each other.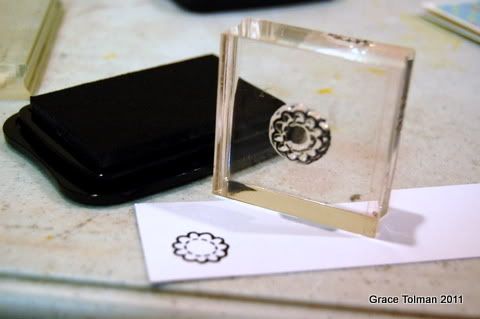 10. Stamp out a small circle onto white cardstock.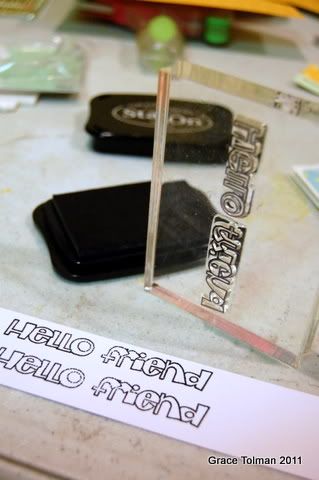 11. Stamp the sentiment title onto white cardstock as well. Let it dry.



12. Cut out the circle stamped image and adhere to the center of the flower with foam adhesive. Add a bling to the middle. Then transfer the flower to the bag.



13. Use some more foam adhesive to add the stamped title to the bag.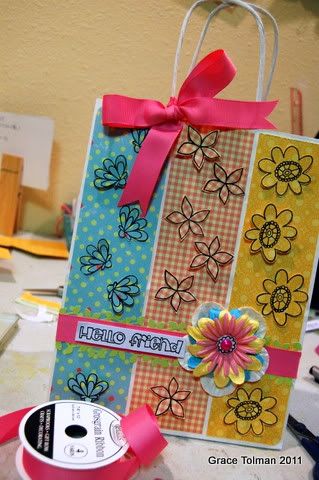 14. Add a ribbon to one of the handle edge.
Today is our final day with Paper Smooches! We hope you have enjoyed the week and learned a tip or two!
Paper Smooches has kindly offered to one lucky fan the stamp set of their choice!
And to help you make some of these fantastic projects you've seen shared this week on our GlueArts Blog as well as the
Paper Smooches Blog
..GlueArts has a prize for you too!
Simply post a comment today...let us know what was your favorite project this week, or stamp set and we'll enter you to win the Paper Smooches stamp set along with our Glue Glider Pro and Extreme Adhesive Squares. We'll pick one random winner on Monday!
Last before we go...here's a sneak peek of what is coming up next week...it's one of YOUR favorite companies!!
Any guesses???!!