It's perfect for indoors and outdoors!
Perfect to change out your decor to fit the season, a party theme, special occasion or just because!!
Today we have two more fun summer projects to share with you!
Designer Ania Lexander
made summer glass votive recycling glass jars (love that!). Then was inspired to let her daughter make her own! Perfect summer craft for both adults and children!
Designer Grace Tolman
has created a sweet treat container. Maybe you have an upcoming themed birthday party...imagine how cute these would look hanging on the chair backs for each party guest!
Once you start working with
Accent It All.
..you too will find the ideas just pour forth!
GlueArts Designer: Ania Lexander

Not groundbreaking, but hey, it's a cute, quick and easy way to add a little summer to your back yard or gardenparty, or for the late summer evenings with good friends and a glass of wine or two..

Just save various glass jars (from salsas, sauces or jam and such), wash'em and dress them up with Accent it All!


If you own a silhouette or the likes, consider doing intricate doilyish patterns - I bet that'll loo truly pretty in the evenings!


Glue Art Supplies:
Accent it all (Wild Blue Yonder)
Hot glue

Other:
Martha Stewart butterfly punch
Empty glass jar
Tulle
button
flowers
Tea light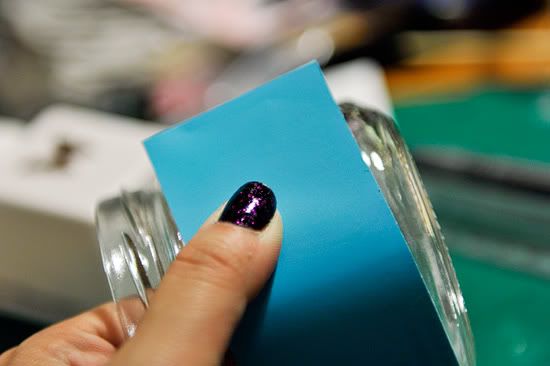 Start with measuring & cutting your Accent It All sheet.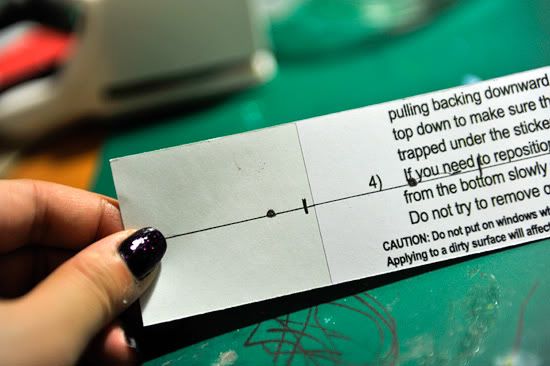 On the back, measure and draw up the middle of the strip. Add points for where to punch out the butterflies.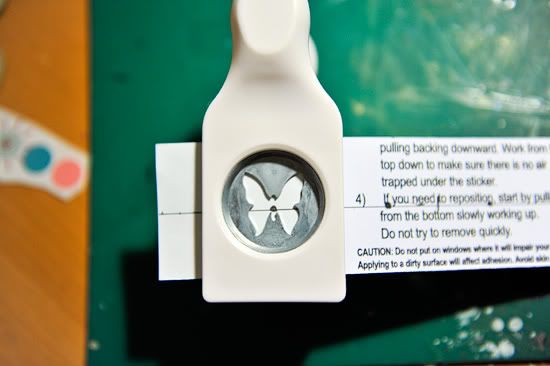 Punch away!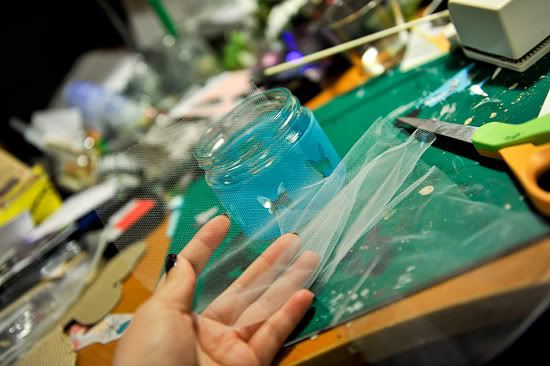 Arrange your tulle..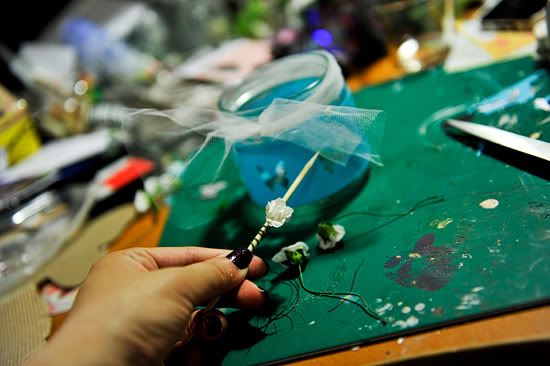 And flowers..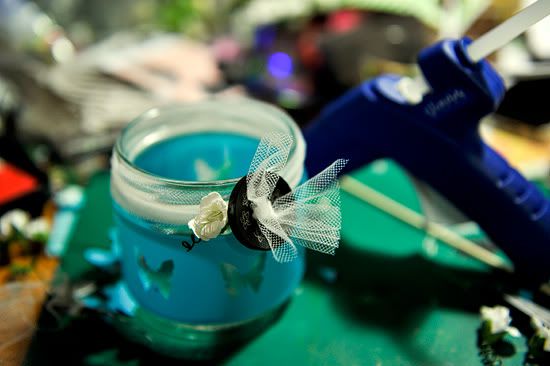 Attach with hot glue!
When Ania posted her project I commented to her how this would make an excellent project for kids. Provide the tools and supervision and they too can make some fun summer lights to enjoy for their room our outdoors. Keep things safe and use the new battery operated tea lights! Here is Ania's adorable daughter with a remake of it just for kids!!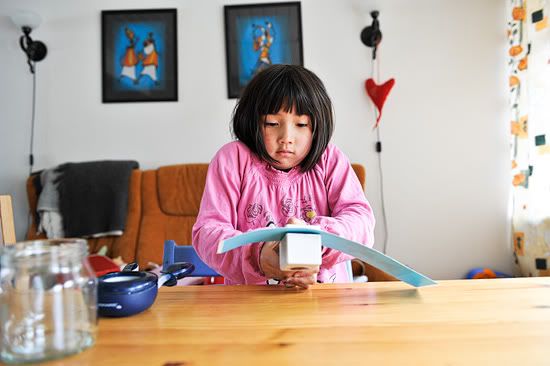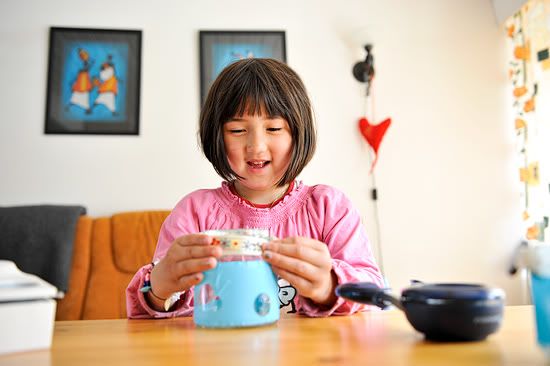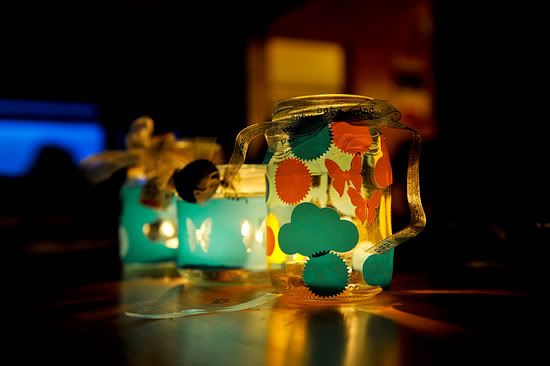 Summer Celebration Treat Container
GlueArts Designer: Grace Tolman
Supplies:
Glue Arts Accent it all vinyl (pink, green, white, orange)
Glue Arts Glue Glider Pro & Perma Tac Adhesive
Glue Arts U Cut it Foam
Pattern papers- (fruit) K& Company; (stripe) SEI
Punches- (border and butterfly) Martha Stewart Crafts; (circles) EK Success
Ribbon- Imaginisce
Scallop scissor- Fiskars

Instructions:
1. Gather your supplies



2. Trim your choice of accent it all vinyl to a 9" square.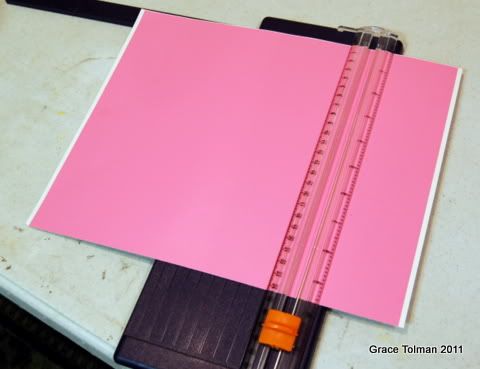 3. With a pencil, hand draw an arch on one side of the vinyl. Trim on the line.



4. Adhere the vinyl onto the back of the pattern paper. The paper will be the inside lining for the treat container.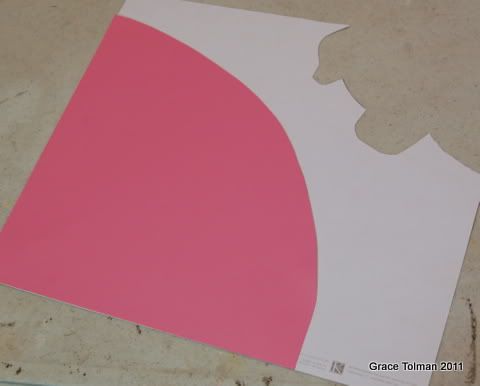 5. Add a strip of perma tac on one edge of the paper and roll to make a cone.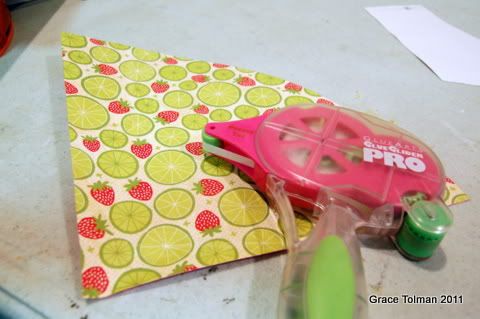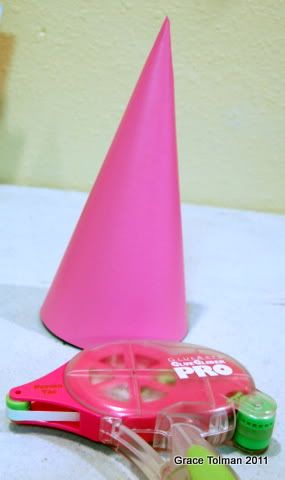 6. Punch out shapes from vinyl.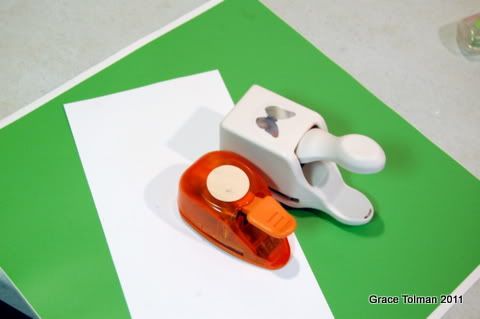 7. Layer the shapes and add to the treat container. The beauty of the vinyl is that they're self-adhesive and can be treated like a sticker. How fun is it to make your own stickers from vinyl?!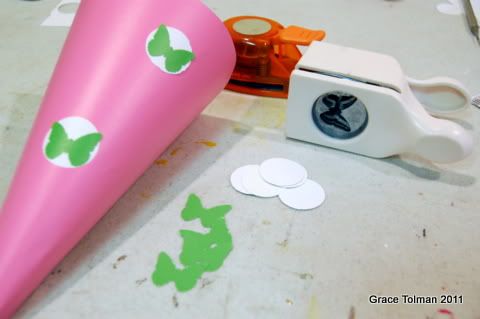 8. Trim a strip that is about 1" from striped paper and add a punched border to one edge.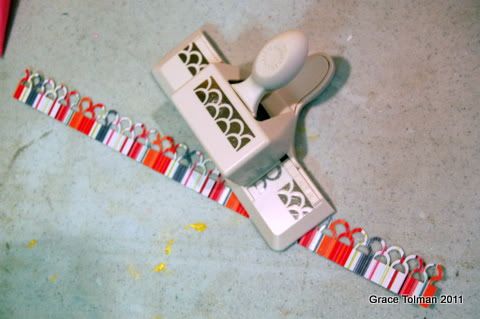 9. Adhere the strip to the top of the inverted cone using some Perma Tac. Since the cone is an odd shape, the strip won't lay flat onto the surface, make sure you adhere it slowly, guiding it with your hands.



10. Punch out a 1 ¾" circle from orange vinyl. Layer it onto the fruit paper and trim using a decorative scissor. Add a letter to personalize the treat container.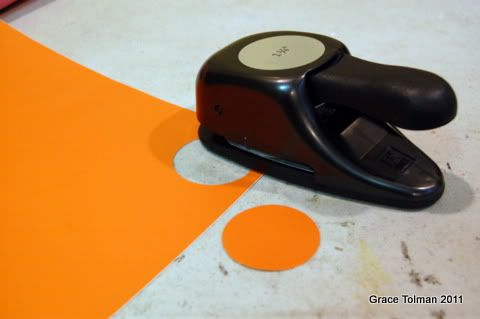 11. Add some foam adhesive to the back and adhere to the front of the treat container.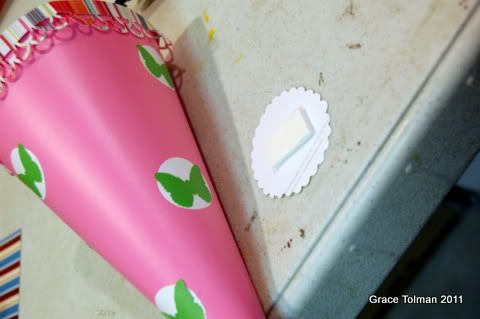 12. Punch out holes on the sides of the container and thread ribbon through it, tying it to secure.



13. Fill the container with treat of choice. Enjoy!

GlueArts Accent It All vinyl is the perfect embellishment for walls, glass, mirrors, cars, plastic...you name it!
Apple Cider, Blackout, Daisy Yellow, Goin' Green, Plum Crazy, Pumpkin Patch, Razzle Dazzle Red, Sterling Silver, Tickle Me Pink, Wild Blue Yonder and White Out
How would YOU like a chance to win a sheet (12 by 12) of each color plus one additional Blackout?!
Simply post a comment and we'll enter you to win!
Next Monday we'll select one random winner to enjoy our Accent It All vinyl!