Are you a beach person?
Do you dream of white, sandy beaches, crystal clear blue water and days of sitting and doing nothing? (I know I do!!)
Where do you like to go? What's on your wish list? Just gotten back from a trip?
Fancy Pants two lines...
Beach Babe
and
Beach Bum
are perfect for capturing all those memories from your favorite beach and more!
Today
Designers Audrey Pettit and Kristen Swain
show just how diverse you can create and craft!!
Soakin' Up The Sun Gift Bag
GlueArts Designer: Audrey Pettit
Glue Arts Supplies:
Glue Glider Pro with High Tac Adhesive
Ribbon Adhesive
Extreme Adhesive Squares
Micro Extreme Adhesive Squares
Fancy Pants Supplies:
Beach Babe Collection
Patterned Papers, Alphabet Stickers, Chipboard, and Buttons
Hero Arts Number Stamp
Fiskars Border Punch
DSD Carnation Creations Die Cuts for Spellbinders
Stampin'Up Ink
May Arts Ribbon
Doily, Hemp, Vintage Lace
Instructions:
1. Measure your gift bag, and cut several strips of patterned paper to size, the second piece being approximately 2" shorter than the first. Cut two thin strips of solid paper and cut one edge of each using a decorative border punch. Cut two strips of lace to size.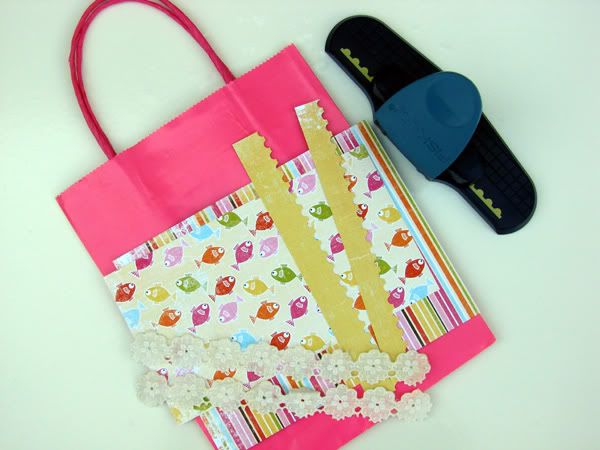 2. Layer the paper, border strips, and lace and adhere the layers using the Glue Glider Pro with High Tac adhesive and Ribbon Adhesive. Wrap hemp cord around both the top and bottom of the panel, hiding the paper seams.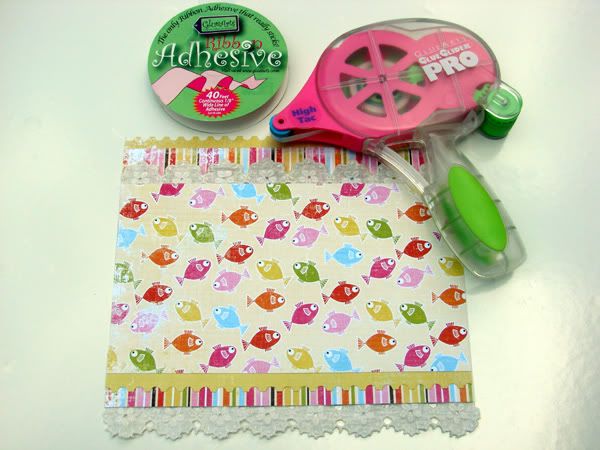 3. Attach this paper panel to the gift bag using Extreme Adhesive Squares.
4. Cut a round doily in half and attach one half to the top of the top layer of paper. Decorate gift bag with printed chipboard embellishments.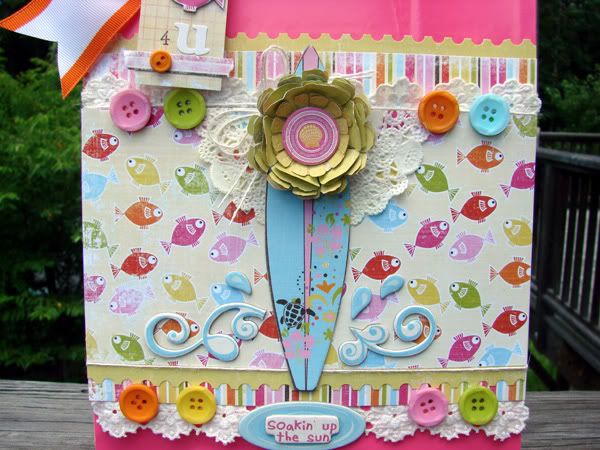 5. Die cut or punch several layers of flowers from patterned paper.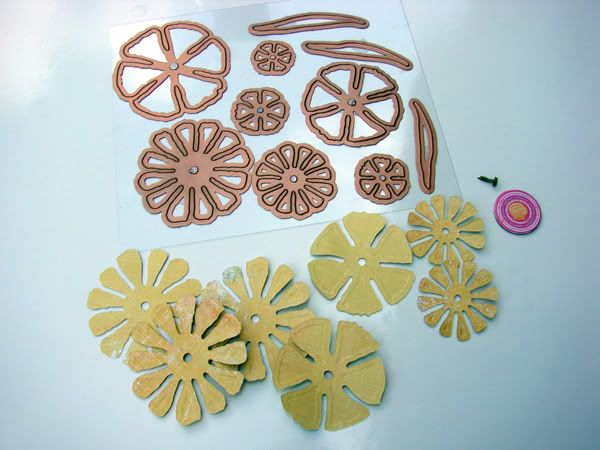 6. Layer the flower pieces together and secure with a mini brad. Top with a round chipboard embellishment.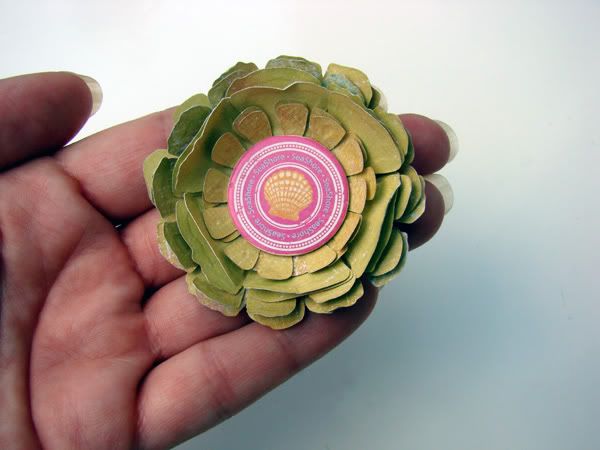 7. Adhere flower to the center of the doily using an Extreme Adhesive Square.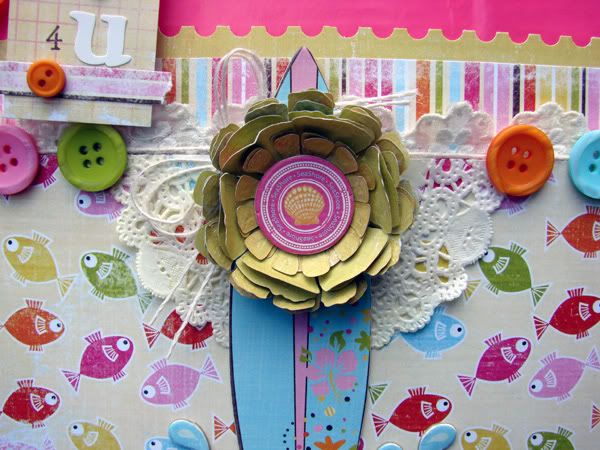 8. Create a small tag from patterned paper. Embellish with a paper strip, more chipboard, and a sentiment created from alphabet stickers and number stamps.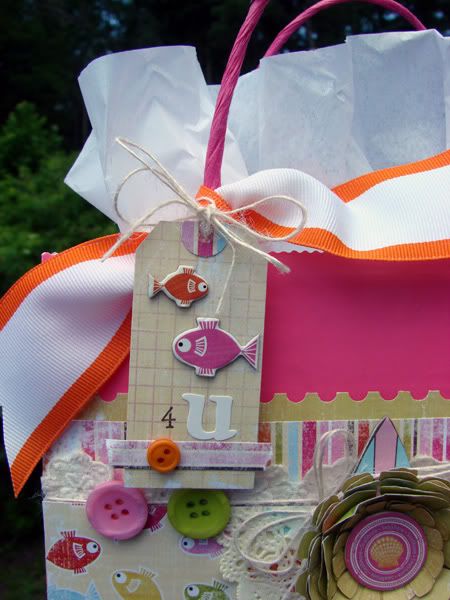 9. Tie ribbon onto gift bag handle and add your sentiment tag. Add buttons to the gift bag and tag using Extreme Adhesive Squares and Micro Extreme Adhesive Squares.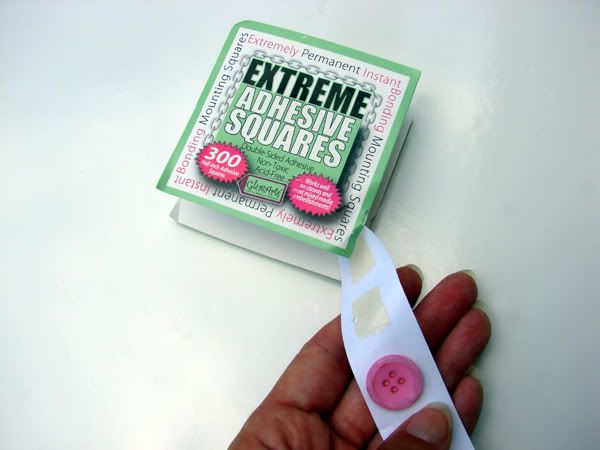 Enjoy!
Calvert Cliffs State Park Beach 12x12 layout
GlueArts Designer: Kristen Swain



Supplies:
paper/diecuts-Fancy Pants Beach Bum collection
Glue Arts High Tac, UCutIt foam, Mini and Regular Adhesive Squares
Buttons
twine
Diecut machine- Cricut Expression and Gypsy Handheld Device
Cartridges- Gypsy Font( script font), Street Sign( block letters), Doodlecharms(sun), and Cricut Everyday (oval tag)
cardstock- American Crafts
sewing machine

Instructions:

1.Cut 1 inch from one side of kraft cardstock, then cut 2 inches from top of kraft cardstock. Layer onto blue paper using High Tac to adhere to paper, then use sewing machine to add sewing lines around edges of cardstock.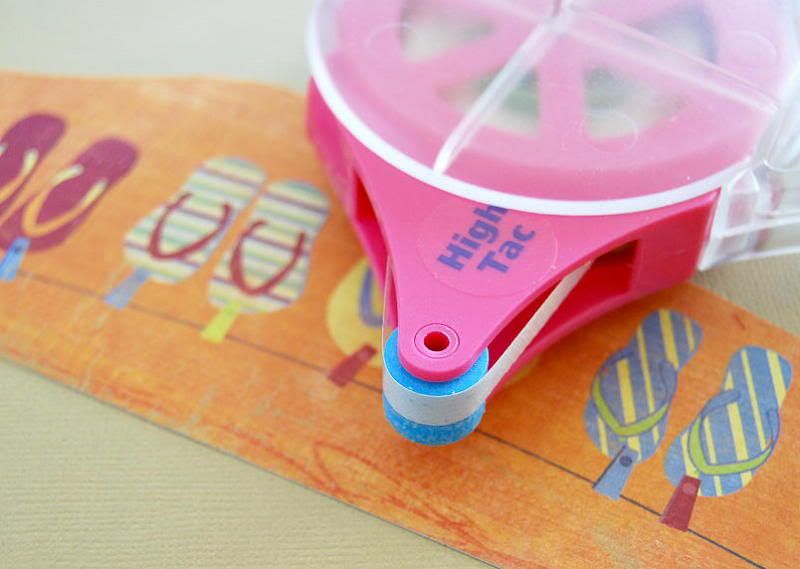 2. Cut wave paper border by cutting along lines of waves. Adhere to layout with High tac adhesive.

3.Print and trim photos, add to layout with High Tac, then add diecuts from paper collection to layout as shown, using Adhesive Squares. I crumpled my cloud to give it more dimension. Use UCutIt foam on the dolphin.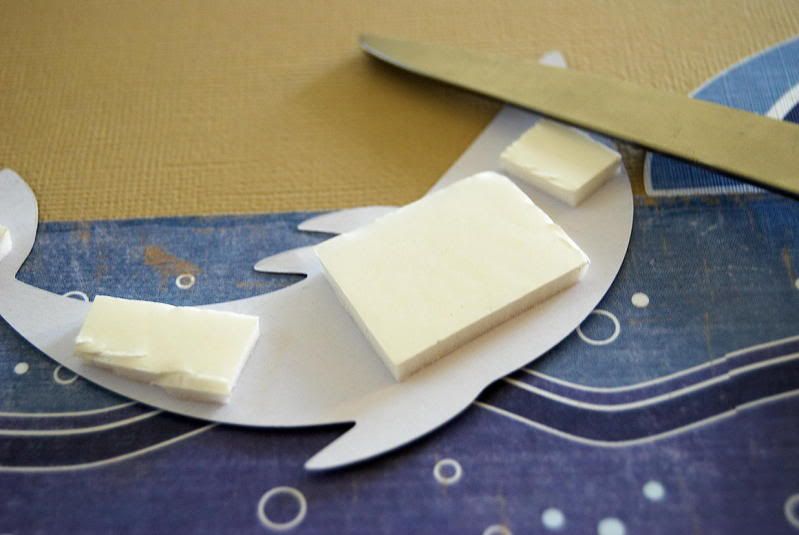 4. Use diecut machine to cut out diecut suns and lettering for title. Adhere with High Tac adhesive.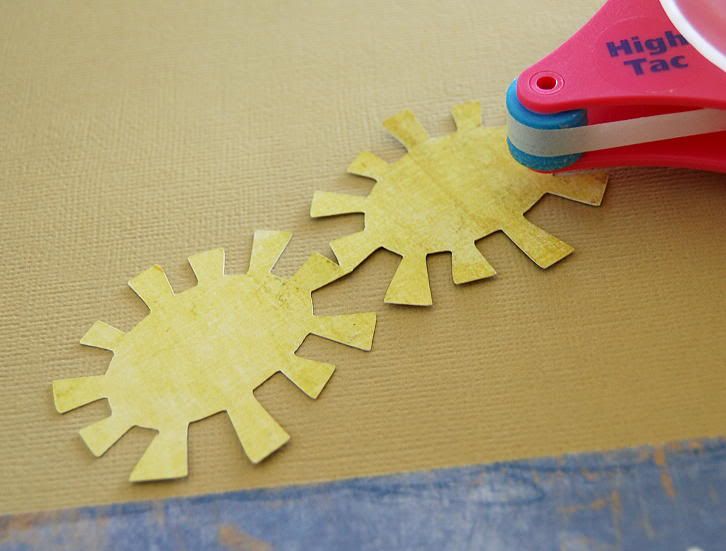 5.Adhere fish to wave border using UCutIt foam and Mini Adhesive Squares.




6. Finish layout with buttons and journaling.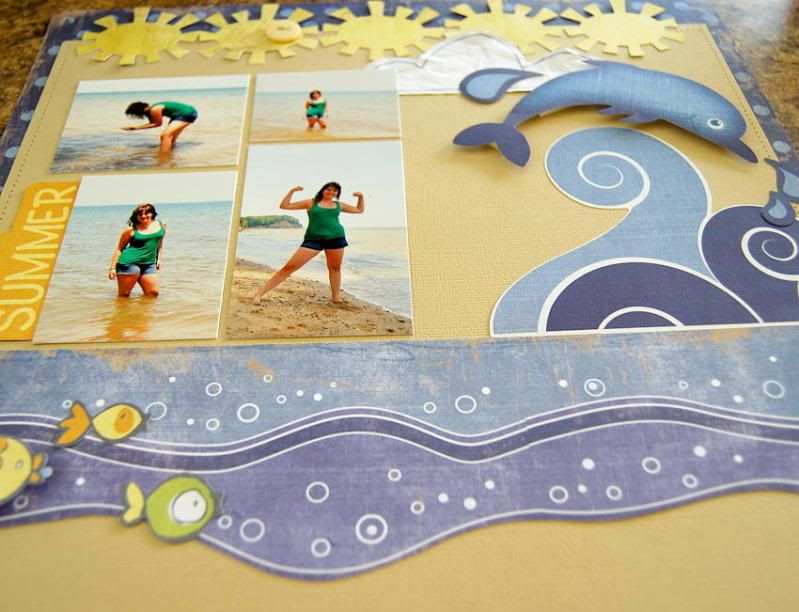 So how would you like to try out our Glue Glider Pro and our Perma Tac Adhesive?
How about our Extreme Adhesive Squares?
How about our 3D Combo Pack filled with our dimensional clear Raisen's and our U Cut It Foam?
And to top it all off.... products from the Fancy Pants Beach Bum kit!
Just leave us a comment and we'll pick a random winner next Monday to receive this fun prize!