We're so pleased to not only bring you a second week of
Pink Paislee.
..we're also pleased to welcome to the
GlueArts
blog a new Guest Designer...
Lynn Ghahary!
Welcome Lynn!!
We're tickled to have you join us this week! Here's a bit about Lynn....
My name is Lynn Ghahary and I live in New Jersey with my husband and high school sweetheart Salar and our two wild and crazy boys, Darian and Brandon. I was first introduced to the wonderful world of scrapbooking way back in 2000. As a young girl I had always loved to be artsy and creative so this hobby was right up my alley and I was hooked immediately!
I took a break from scrapbooking in 2004 when my first son was born and didn't really come back to the hobby until 2008. Now that I'm back I am here to stay and have been completely in awe at how far this amazing craft has come since we first "met" over 10 years ago. Scrapbooking is my creative outlet - it lets me get in touch with who I am all while preserving our most cherished family photos and memories.
Not only do I love to scrapbook but I love to create paper crafts of all kinds including cards, mini albums, and altered projects. I am lucky enough to have had my work published in several magazines including Creating Keepsakes, CARDS, Paper Crafts, Scrapbooks ETC, Scrapbook Trends, and Scrapbook & Cards Today. I am a design team member of the Garden Girl team at Two Peas In A Bucket, as well as the Design Team Coordinator for Pebbles Inc., and creative team member for Pink Paislee.
In addition to scrapbooking I am also an avid gardener, bookworm, and wannabe photographer. I am also a self-professed reality TV show junkie and organizing diva.
GlueArts Guest Designer: Lynn Ghahary
Supplies:
GlueArts Glue Glider Pro Perma Tac
U Cut It Foam
Ribbon Adhesive
Pink Paislee Soiree Collection
*Be sure to stop in tomorrow for a new step by step project from Lynn using the Brand New Pink Paislee Nantucket line!!!
På tur

(Hiking/going for a walk in Norwegian)
GlueArts Designer: Ania Lexander
U Cut It Foam
Extreme Adhesive Squares
Ribbon Adhesive

other:
Pink Paislee Hometown Summer collection
Ephipany Crafts - round 25
Fiskars Border punches - notebook and postage stamp


I squealed with delight when I saw I got this collection - my absolute favorite from Pink Paislee's CHA-W collections! My niece is coming over in two weeks - what's better than to finish the photos from her visit last year? Only a few more, and I'm ready to scrap the new ones to come!

The watermelon-paper was perfect for the Ephipany Crafts tool to create epoxy-stickers of them.




Just use the Extreme Adhesive Squares for these...




I used the PermaTac to adhere most of the papers.




For the small paper-strip however, I figured the Ribbon Adhesive would work swell - and it did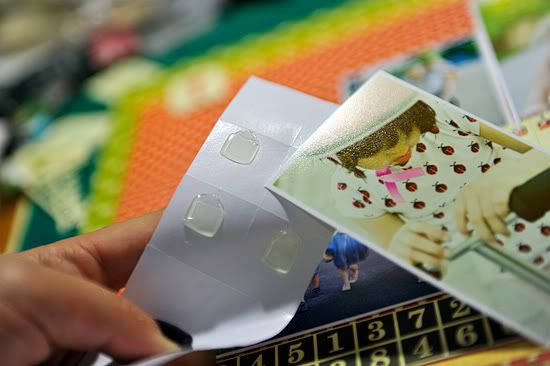 I wanted the pictures to stand slightly out from the page - and did so with the raisen's.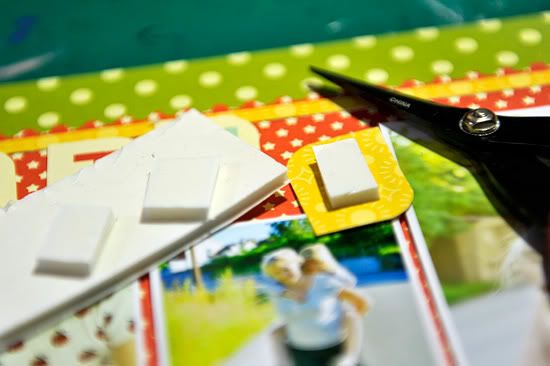 For the title however, the thickness of UCutIt foam would do.