Everyone loves a party!
Or so they say!
But we know you'll love a party when you fill it with beautiful items and more made with the
Pink Paislee Soiree collection!!
Designer Kristen Swain
has made an amazing party hanger filled with all sorts of good things from the Soiree line! Flags, gems, chains...and paper galore! All held together with
GlueArts
Glue Glider Pro and Extreme Adhesive Squares of course!!
Party Banner Hanger
GlueArts Designer: Kristen Swain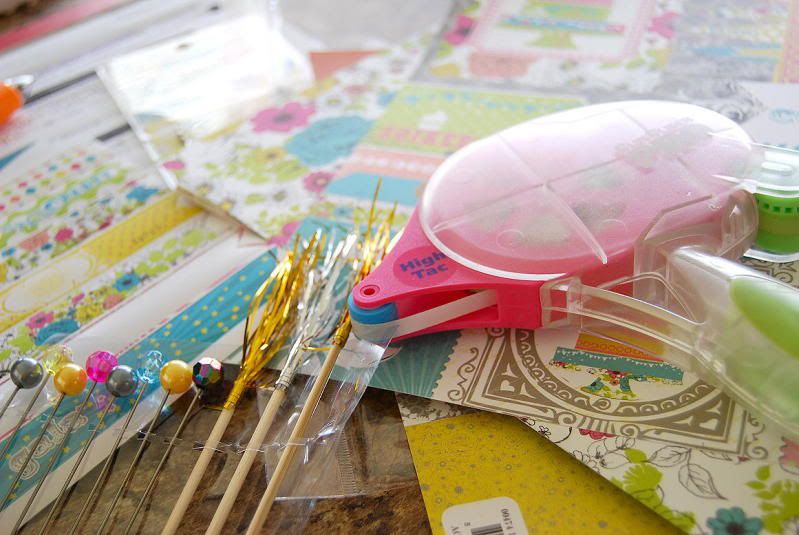 Supplies:
Pink Paislee collection paper, flags, gems, chains
Glue Arts Glue Glider Pro and High Tac
GlueArts Extreme Adhesive Squares
GlueArts U Cut It foam
Paint- Adirondack
ribbon- May Arts
gems/plaque- Bobunny
spray mist- Tattered Angels
twine- The Twinery
punch- eksuccess
Instructions:
1. Use paint dauber to paint wood cutouts.
2. Let paint dry then spray with spray misters for color.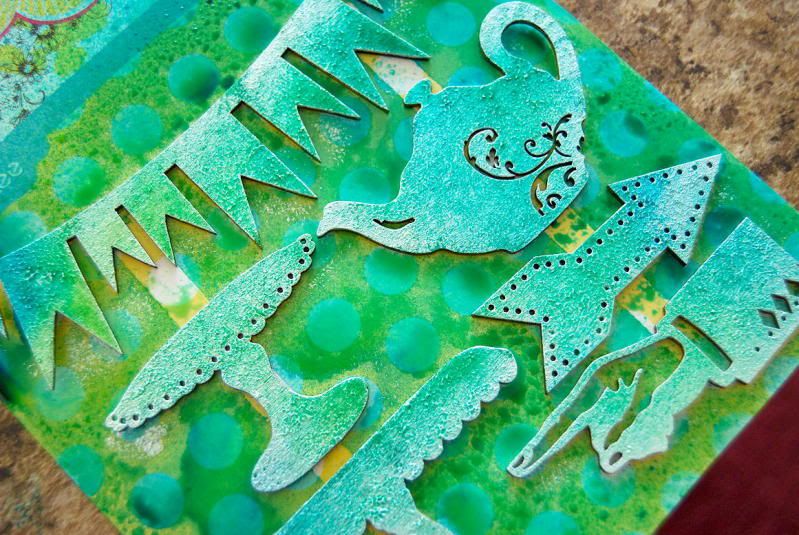 3. Allow mist to dry. Use paint dauber on chipboard album pieces on all edges. Use jump rings to add gems to bottom scallops, and use High Tac to adhere papers across front of banner.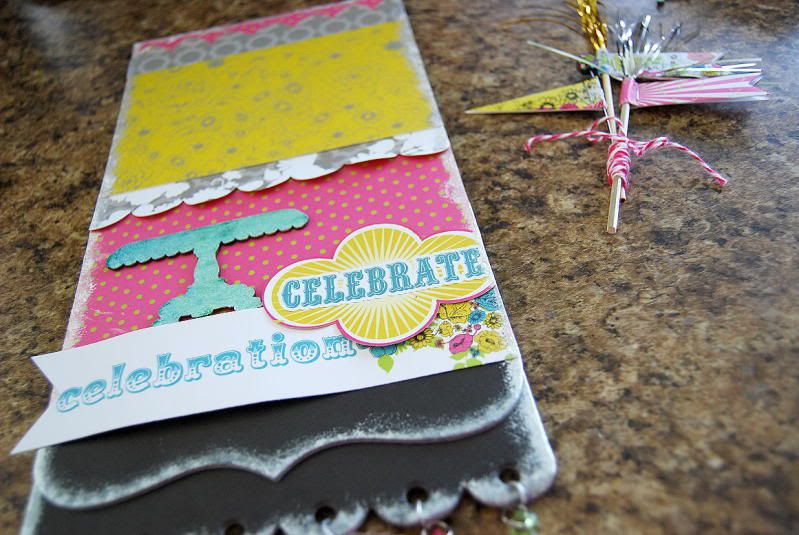 4. Cut out pieces from collage paper, and adhere to front of banner, also adhering wood cutout plate. Punch scallop pieces and adhere to banner.
5. Decorate rest of piece with fussy cut pieces, popping some up with UcutIt foam.
6. Wrap twine around flag pieces and tie knot, then add to front of plaque.
7. Add details such as gem chains, gems, and ribbon hanger.
We know you'll want to celebrate if we pick YOUR name as our weekly winner! The only way we can do that is for you to post a comment here!
We're going to pick one random winner next Monday to win our And how would you like to win our Glue Glider Pro, a refill of your choice and our 3D Combo Pack?
And we're also going to include the fun Pink Paislee Hometown Summer products! They're too fun and perfect for summer memories!
Just post a comment!!