Do you still send out cards?
Long for the days of a handwritten note versus an email?
Are you a collector of tickets stubs, special mementos and more?
We've got just the projects for you today at GlueArts!
Kaisercraft
has two new lines...
Pink Gelato
. Soft, feminine,delicate and oh so sweet!
Velvet Ensemble
is rich and warm, with beautiful musical notes and more!
Designer Lisa Day
has made a butterfly card for us with Velvet Ensemble. We challenge you to not only make the card but to mail it out to someone special with a handwritten note inside!
And
Audrey Pettit
has a special keepsake box that would make a special gift for newlyweds or a graduate to hold all those treasured items!
GlueArts Designer: Lisa Day
Supplies:
Glue Arts High Tac Adhesive and Dispenser
Glue Arts Raisen's
Glue Arts U Cut It
Kaiser Crafts Paper, Tag & Pearls
EK Success Butterfly Punch
Martha Steward Border Punch
Lily Bee Designs ABC Stickers
Directions:
Step 1 - Using High Tac adhesive adhere a 4.25" x 5.5" piece of patterned paper to your card base and then adhere two layers of paper to the bottom of the card using the same adhesive.


Step 2 - Add two Raisen's to the back of a punched butterfly.




Step 3 - Cut a large rectangle of U Cut It foam and adhere to the back of a tag.




Step 4 - Add a "hello" title to the bottom of the tag and adhere the butterfly above it. Add some pearls to the middle of the butterfly and adhere the tag to the middle upper half of the card.




Now you have a beautiful simple card with some great dimension!
GlueArts
Designer
:
Audrey Pettit

Glue Arts Supplies:
Glue Glider Pro with High Tac Adhesive
Glue Arts Ribbon Adhesive
Glue Arts U-Cut-It Foam
Glue Arts Extreme Adhesive Squares

KaiserCraft Pink Gelato Collection:
Patterned Papers, Sticker Sheet and Printed Chipboard
Unfinished Wooden Box
Melissa Frances and Kraft Outlet Trims
Tattered Angels Glimmer Mist
Kraft Outlet Vintage Dictionary Pages
Delta Acrylic Paint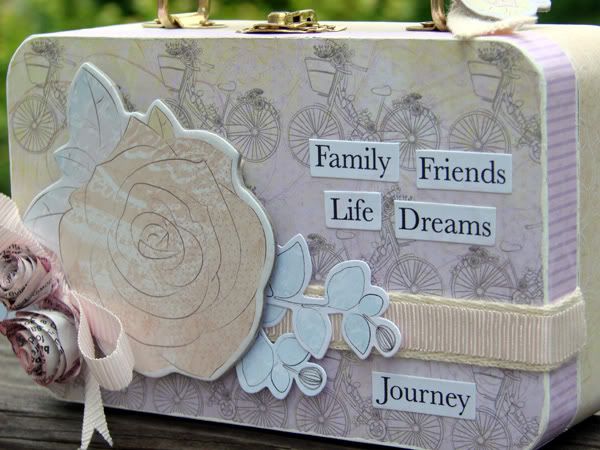 1. Remove hardware from the wooden box and set aside. Paint the inside of the box.




2. Measure the dimension of the top and bottom of the box and cut a piece of patterned paper to fit. Apply High Tac Adhesive directly to the wooden top and bottom and cover with the paper.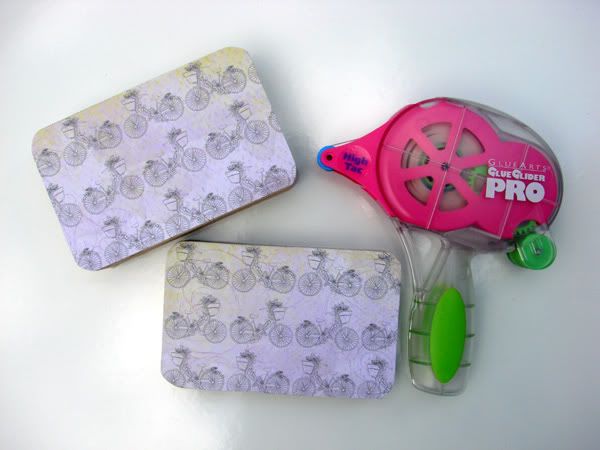 3. Repeat this process for the sides of the box. Paint all the edges. This will help cover any imperfections in the papering.

4. Using Glue Arts Ribbon Adhesive, add a layered ribbon across the bottom of the front lid. Add word strips from the Pink Gelato Sticker Sheet. Apply a Printed Chipboard flower over the ribbon using U-Cut-It Foam.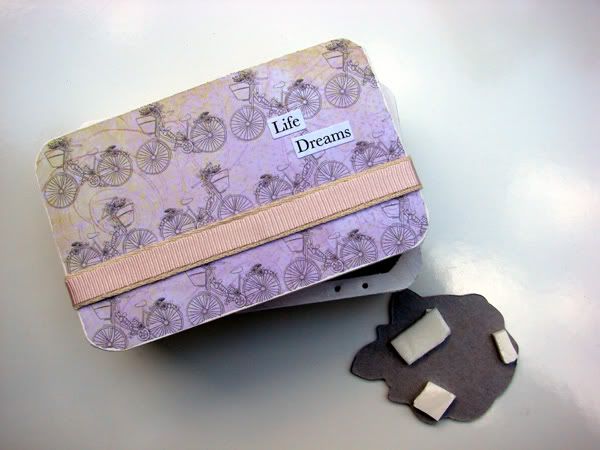 5. Finish with more word and leaf stickers. Add a pretty bow and spiral-cut flowers using Glue Arts Extreme Adhesive Squares. If you would like directions on making these spiral roses, designer Linda Albrect has a wonderful tutorial here




6. Put the hardware back on. Tie a strip of natural twill to the handle and top with a final Printed Chipboard flower.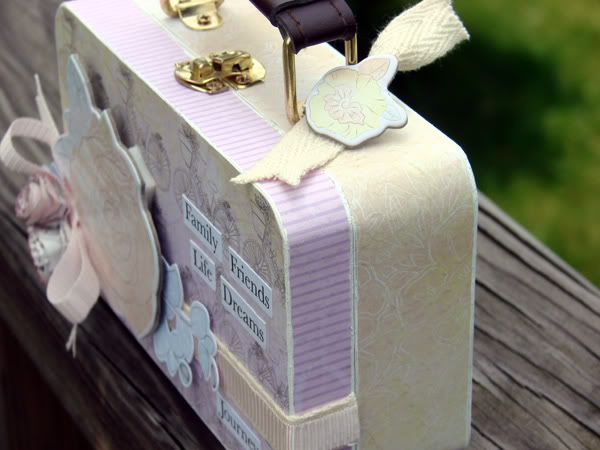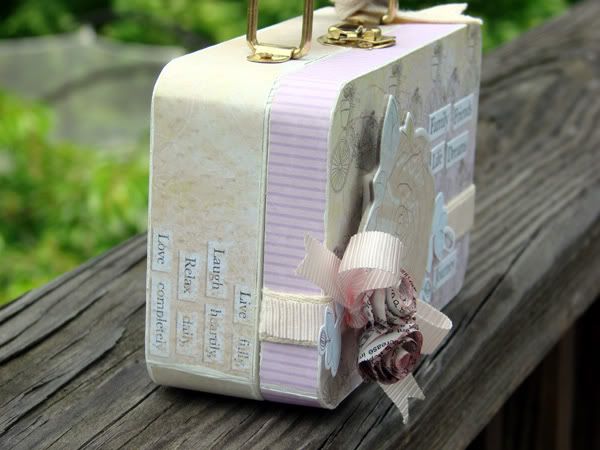 So how would you like to win one of the two newest Kaisercraft new lines?
We're giving away

Pink Gelato
and the
Velvet Ensemble
to two random winners!!
Simply post a comment here and let us know what you love about today's projects. Or which collection has you counting the minutes until we announce the winners next Monday!!
We're also going to include our GlueArts Embellishment Kit
which is just what you need to create all these beautiful projects as seen!
Do be sure to stop by the Kaisercraft blog to see all the amazing projects their designers have made with our GlueArts adhesives and more ideas for how to use Kaisercraft in your projects!
Last before you leave today we'd like if you would go and visit the Kaisercraft Facebook Wall and let them know GlueArts sent you to them! Be sure to stop by so you can have another chance to win from Kaisercraft and GlueArts!!
Give them a BIG GlueArts HELLO!!!!!!!
See you back here tomorrow for more beautiful projects with Kaisercraft and GlueArts!