It's True!
You can say it with flowers when you use our
Accent It All vinyl!
No longer are you limited to walls and home decor....but now you can express your creativity with....Flowers!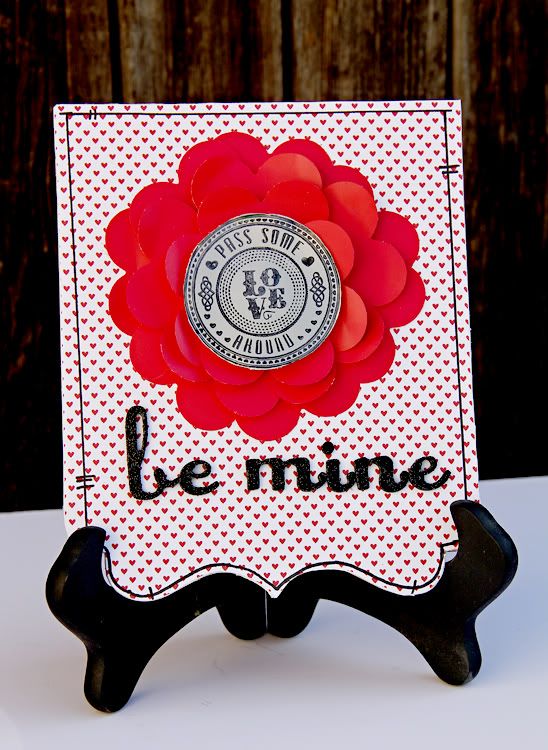 Be Mine
Designer: Leslie Ashe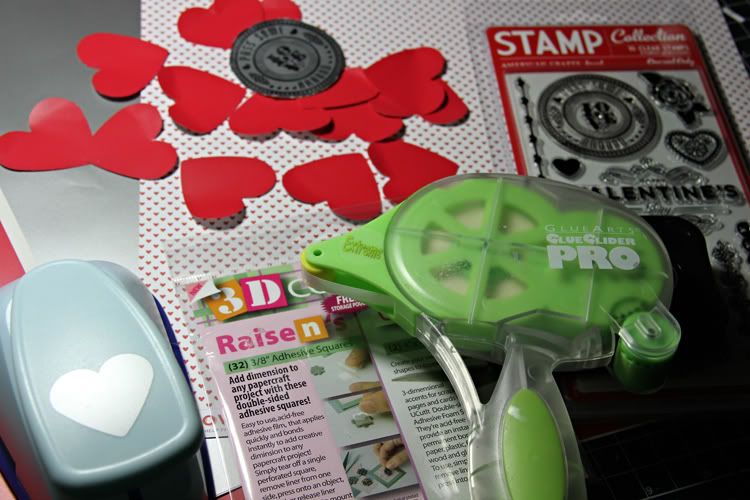 Supplies:
-Glue Arts 3D UCut It foam adhesive
-Glue Arts Glue Glider Pro with Extreme Tac cartridge
-Glue Arts Accent It All Vinyl in red and silver
-stamps (American Crafts love line)
-patterned paper (American Crafts love line)
-letter stickers (American Crafts - Thickers)
-chipboard album page (I used a page from a Bo Bunny album)
-heart punch
-black pen
-ruler
Directions:
-using a chipboard album page, cover in pattern paper:
-punch hearts from the Glue Arts red Accent It All vinyl:
-arrange them in a flower shape and adhere using Glue Arts 3D UCut It foam (stack 3 rows, making a full flower and slightly bend edge of hearts up, giving them dimension):
-stamp sentiment on Glue Arts silver Accent It All vinyl using black permanent ink (such as Staz on. It dries FAST!):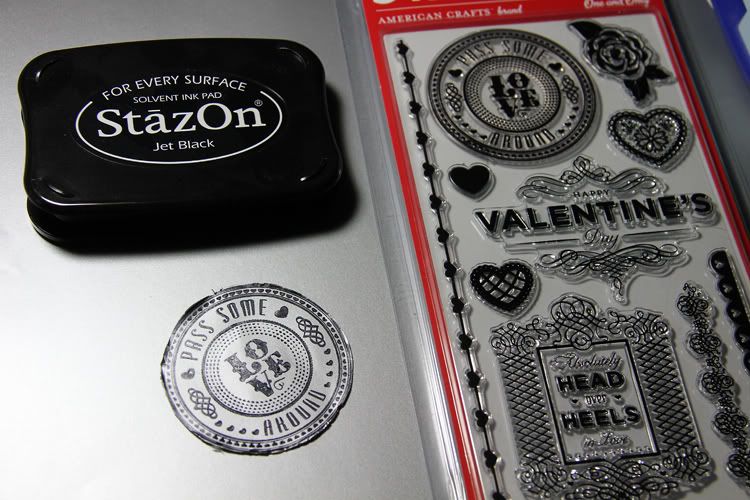 -adhere sentiment to center of flower: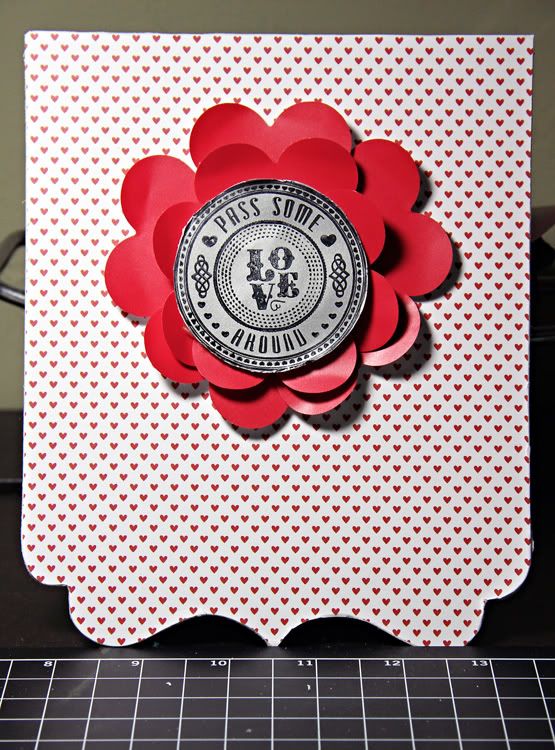 -with a ruler and a black pen, draw a line along the edge:
and here's a look at what it looks like lying flat (you can see the dimension):
it's really easy, it was a fast and fun project and I can't wait to decorate with it!
Tell us....have you ever thought of using our Accent it All Vinyl to make flowers??? Both Linda and Leslie show easy ways that you can use our vinyl to say it with flowers!!!
Be sure to leave us a comment today and all week long! We'll announce a random winner next Monday who will win
2 sheets each of our Accent It All Vinyl in Dazzle Red, Tickle Me Pink, Sterling Silver, White Out, Wild Blue Yonder and Plum Crazy!! And to assist your crafting...we'll include our Adhesive Squares which are a must have for every crafter! Simply leave us a comment!